On 29th July, Prof. Liu Yingjie, vice President of Chinese Academy of Fishery Sciences and his 9 delegates visited Nutriera Group. Dr. Yang Yong, President of Nutriera Group, led the senior management and technical expert team to warmly welcome the guests.
Dr. Yang Yong was introducing the international layout of Nutriera Group
Under the situation of COVID-19 epidemic, Prof. Liu Yingjie was very concerned about the development of aquaculture industry. He asked about the resumption of work, production measures and business development of Nutriera Group and other aquatic entrepreneurs in detail. Dr. Yang Yong reported the business conditions of Nutriera Group and introduced the overall operating status of aquaculture enterprises. Under the severe impact of the global epidemic, the consumer psychology and consumption strength were also deeply affected and transmitted to production side. This has had some impacts on related animal protein manufacturers, and there will be a period of tension in the future. However, compared with other industries, aquaculture industry is very stable. Many relevant aquatic companies started production on 3rd February, and were relatively less affected by the epidemic. Looking at the world, the situation of Chinese enterprises is better than their peers. Prof. Liu Yingjie encouraged the delegations to work together with enterprises to provide scientific research support, strengthen technology transformation, achieve efficient integration of industry-university-research cooperation, and improve operating efficiency, so as to minimize the impact of the epidemic.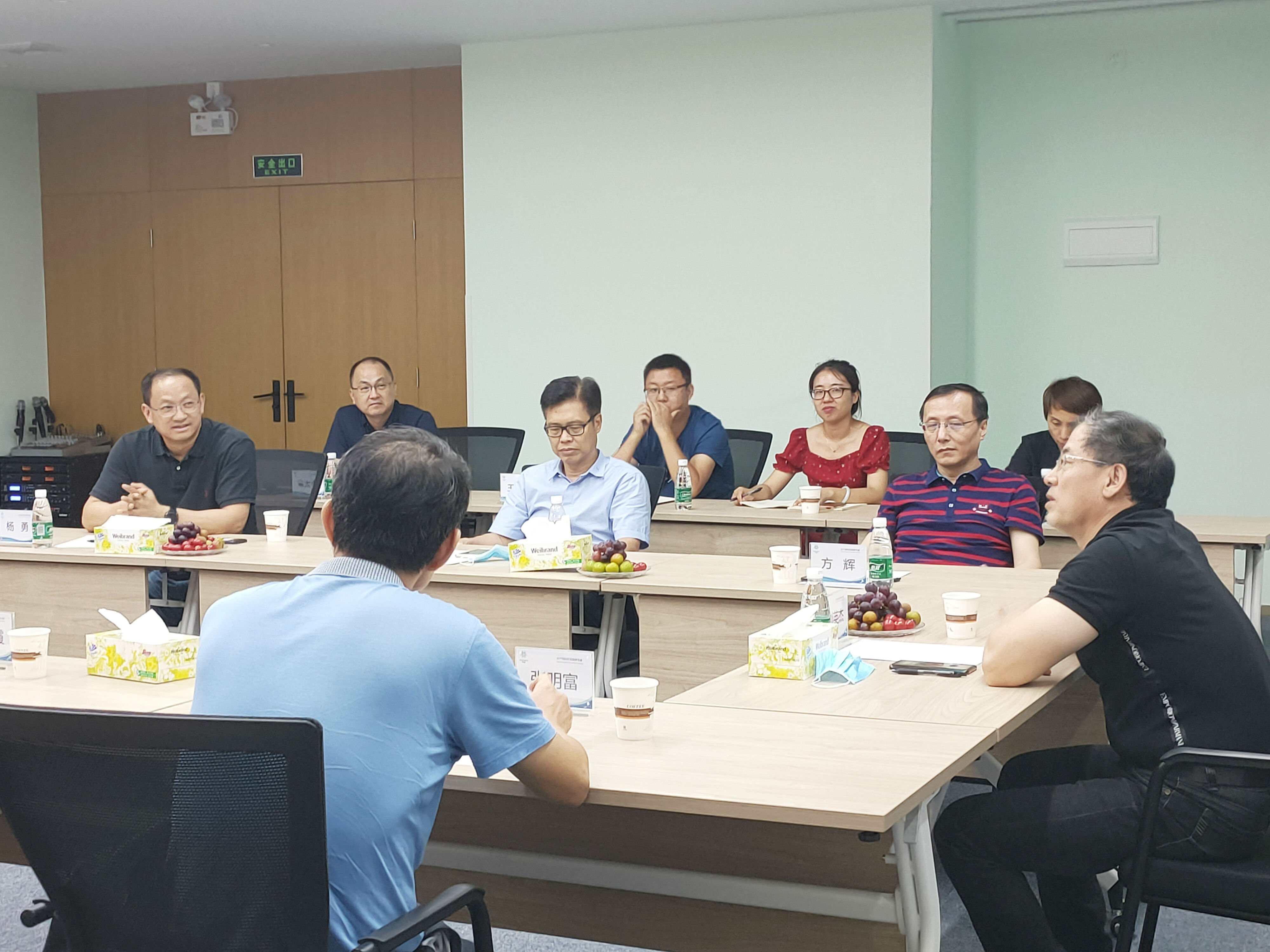 The delegation experts also conducted full exchanges on the future development of China's aquaculture industry. In particular, they exchanged views on possible global opportunities and challenges in industry, science & technology and trade. In terms of industrial development, they all agreed that after over 40 years of reform and opening up, China's aquaculture industry has developed strong international management capabilities. The vast majority of enterprises have withstood challenges from many multinational enterprises in China. A large number of outstanding companies have taken the lead to go abroad and competed with international outstanding companies on the global stage. They have achieved considerable development in the international market, and have also created great Made-in-China brands in aquaculture field.
In terms of science and technology, China has the largest, most intense and cutting-edge market competition environment, which has provided a strong industrial impetus for the development of China's aquatic science and technology, and will continue to rapidly promote China's aquatic science and technology to lead the world.
As for the evolution of international trade pattern, it is relatively complicated. The changes in the political and economic environment brought by COVID-19 epidemic have added new variables to the industry. But in the long run, China will be the largest consumer market rather than manufacturing market for aquatic products. Because it doesn't have the overall advantages of global competition in terms of the cost and various factors of production. Thus, actively go abroad and explore overseas markets should be taken into account.
During the meeting, other experts of the same industry conducted full discussions and exchanges with Nutriera team on the topics of their own interests, and they reached a lot of consensus with each other.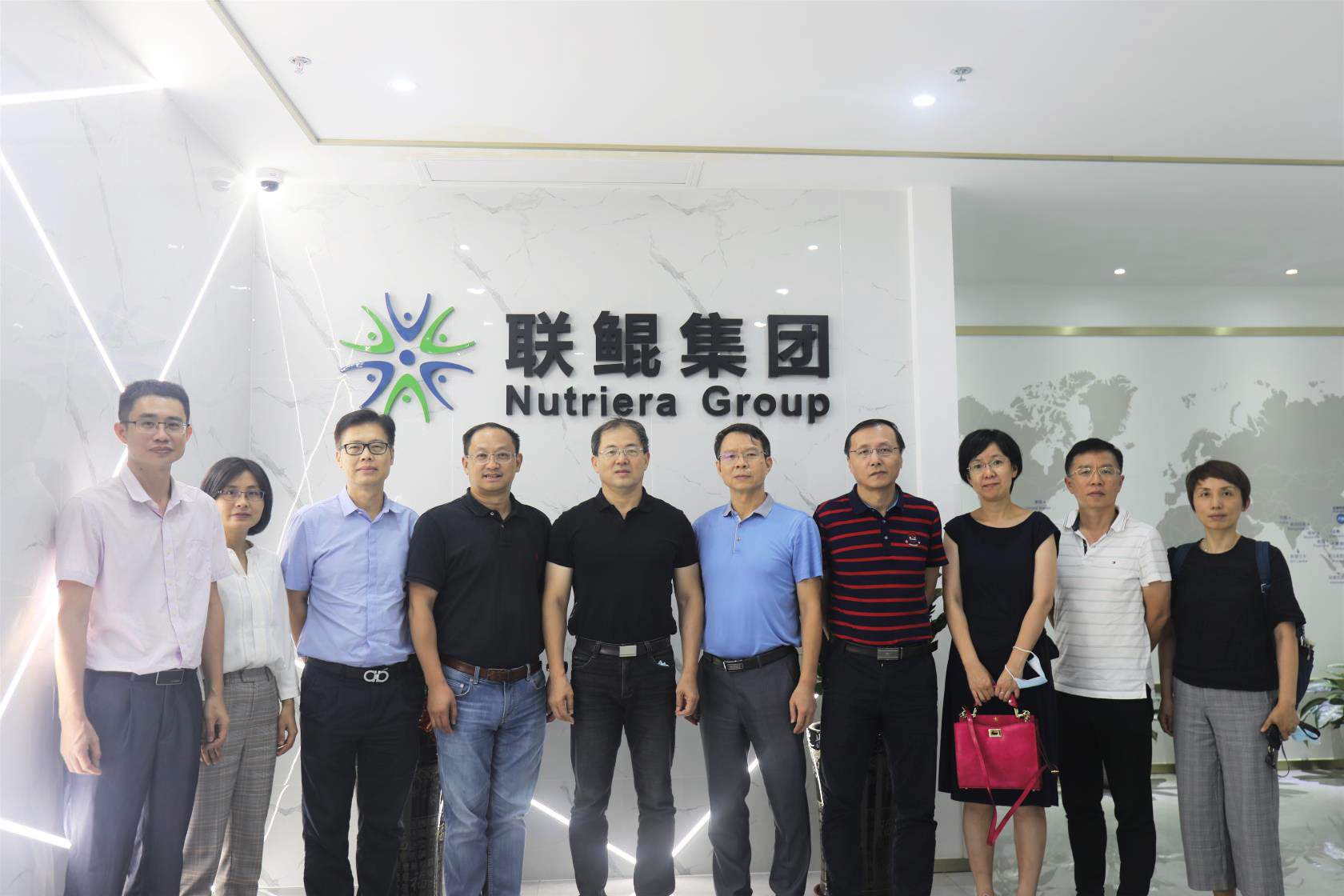 In the end, Prof. Liu Yingjie earnestly hoped that Nutriera Group will give full play to its advantages of strong internationalization, rich experience and excellent teams, and actively participate in the international industry and technology cooperation of aquaculture industry. On the one hand, introduce foreign leading technologies and products into China to promote domestic industrial progress and upgrading. On the other hand, it is also necessary to actively introduce China's latest scientific and technological achievements to the world, promote international exchanges and integration, and let the world aquaculture hear the voice from China.