The first phase of Nutriera Industrial Park which was jointly built by Nutriera Group and Buhler of Switzerland has been officially completed and put into operating recently.
This plant is currently the global leading professional one who focuses on the R&D and manufacturing of aquatic premix. Its main tower is over 50 meters high with a designed annual production capacity of 200,000 tons. Four set of Buhler packing lines have been installed in the first phase of the project, and the current production capacity is 100,000 tons per year. Facing the global market, Nutriera premix plant has high-end positioning, excellent equipment and advanced technology. As long as it debuted, it shocks all its peers.
"Precision from Switzerland", which is the business operating mission of the world's leading equipment supplier, Buhler of Switzerland. They have perfectly demonstrated the concept in the design and construction of Nutriera premix plant.
The whole set of Buhler equipment have been installed in Nutriera premix plant. Its mixer has unique patent which can guarantee the premix mixing conformity CV (coefficient variation) to be less than 5% (practical measured result is about 3%), the industrial leading autoclave can ensure that the vitamins will be conveyed in low-temperature. In addition, the super smart WinCos control system can safeguard the premix quality in a safe, precise and traceable way on all aspects.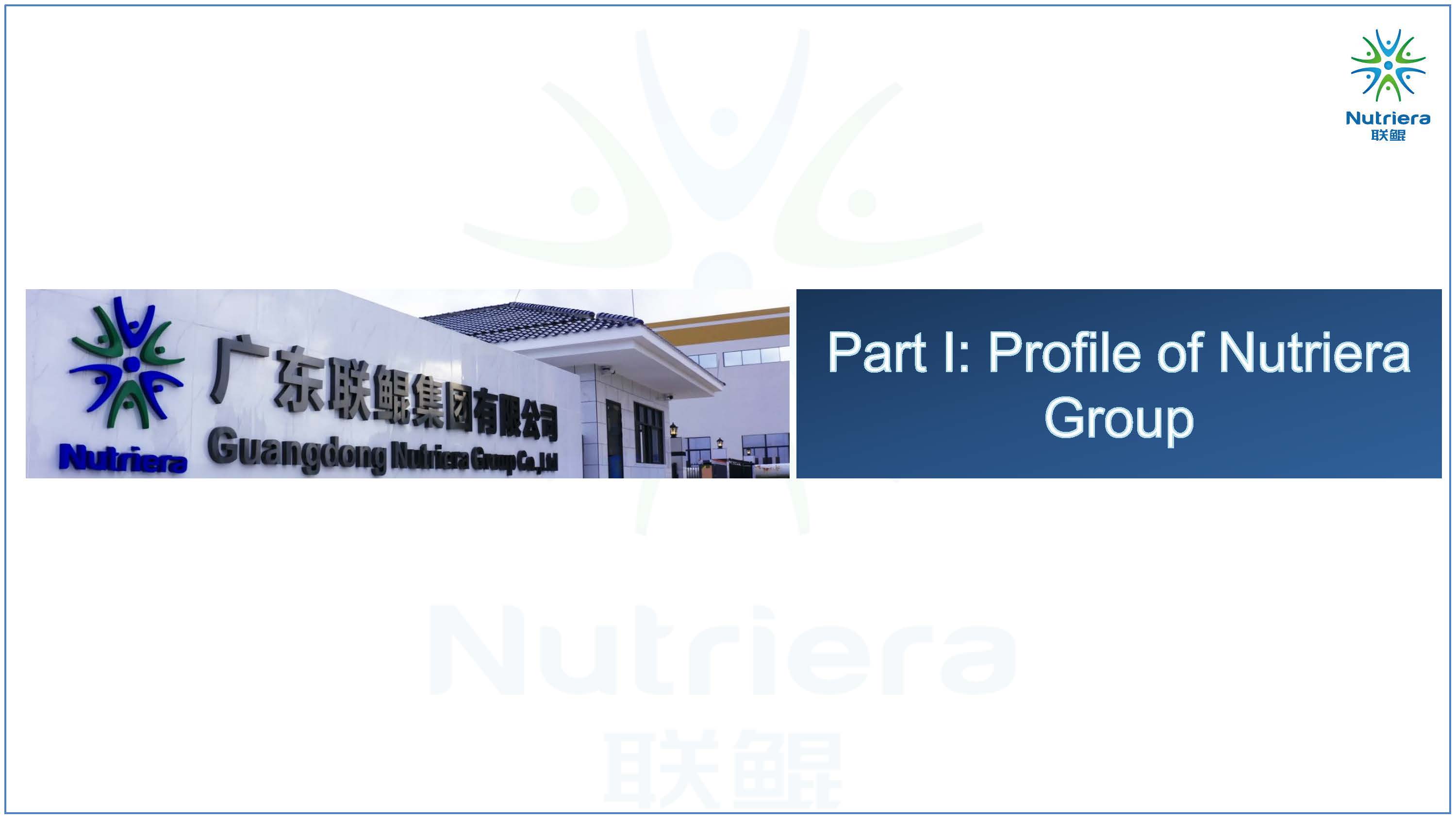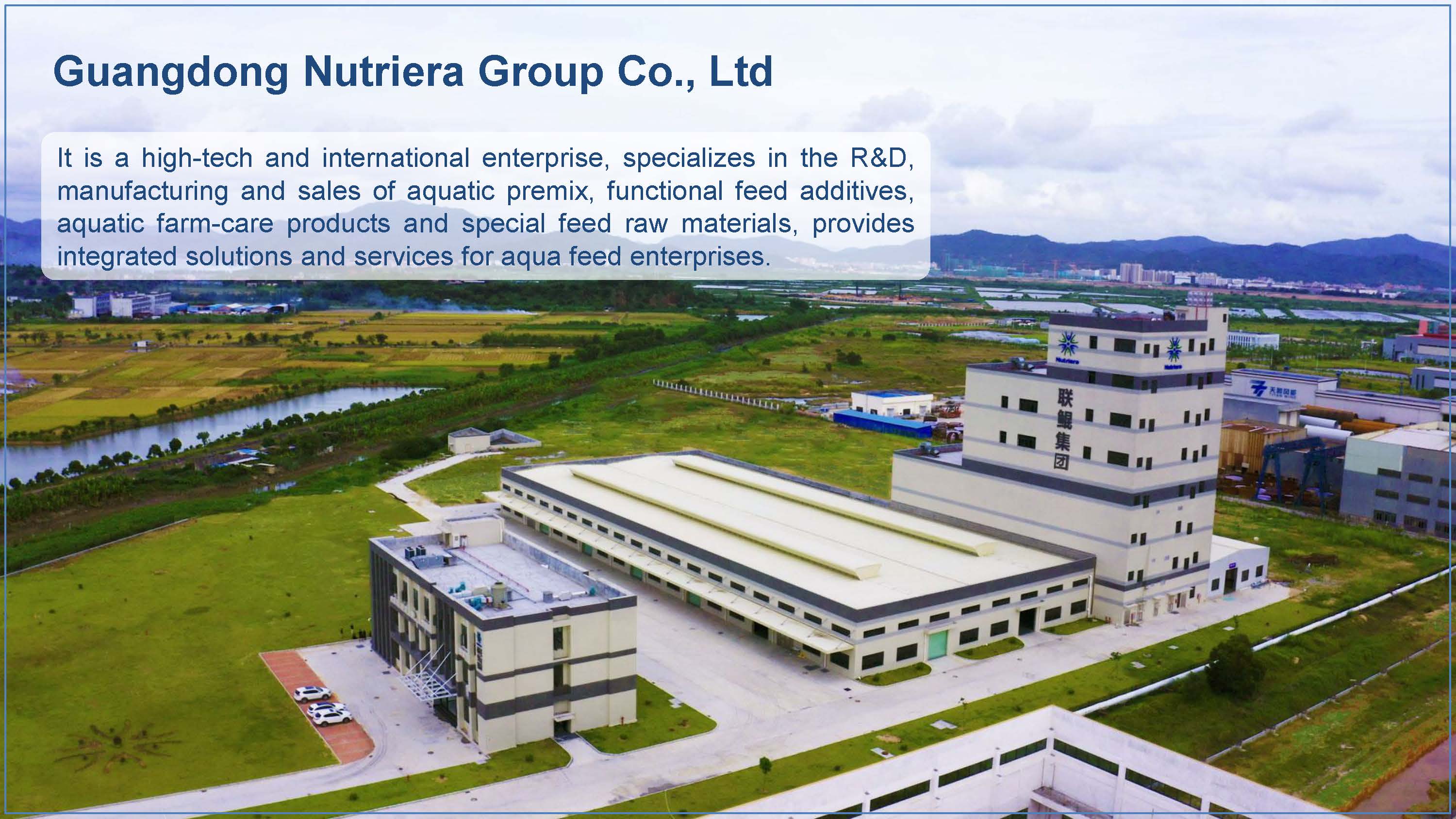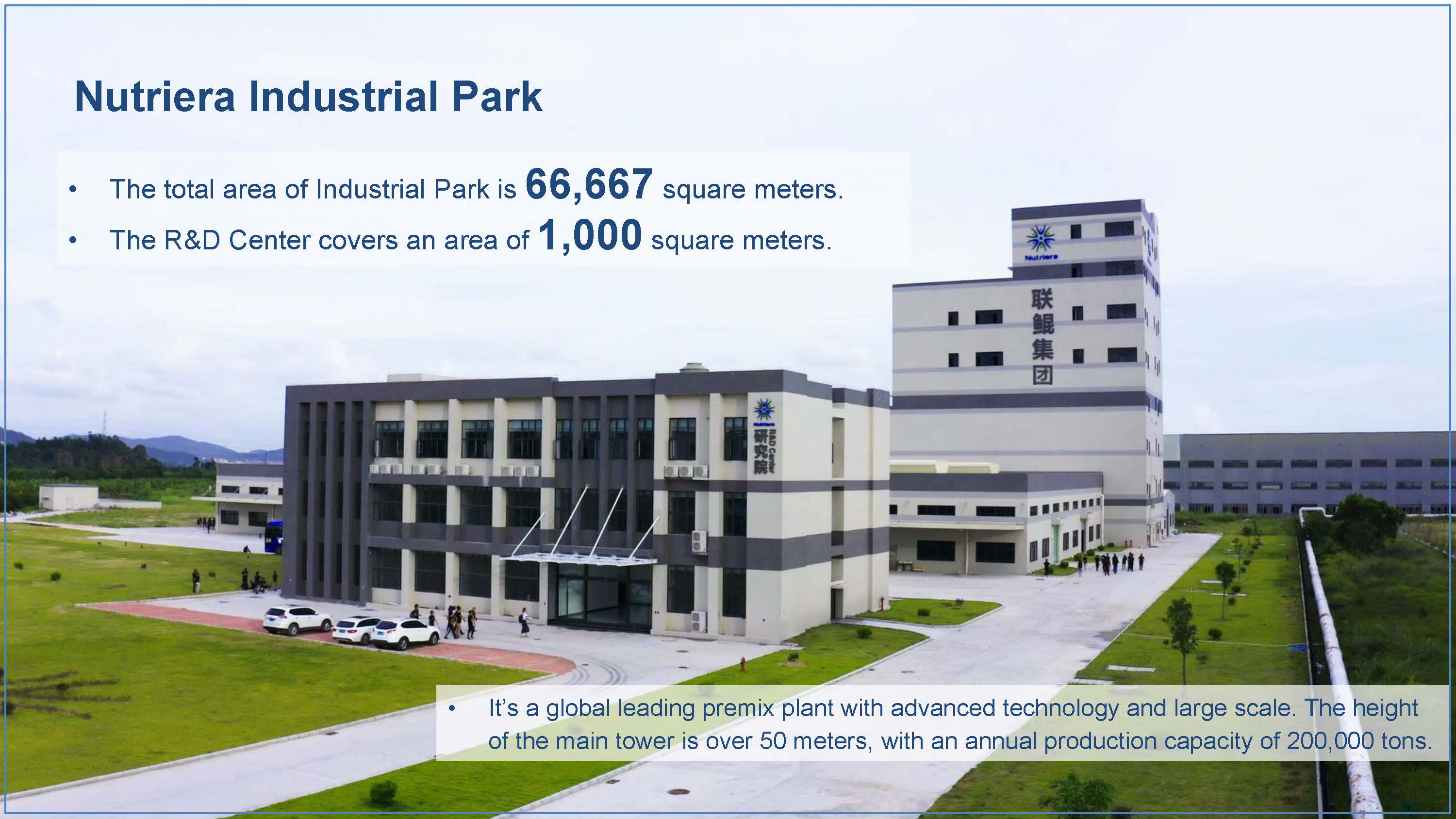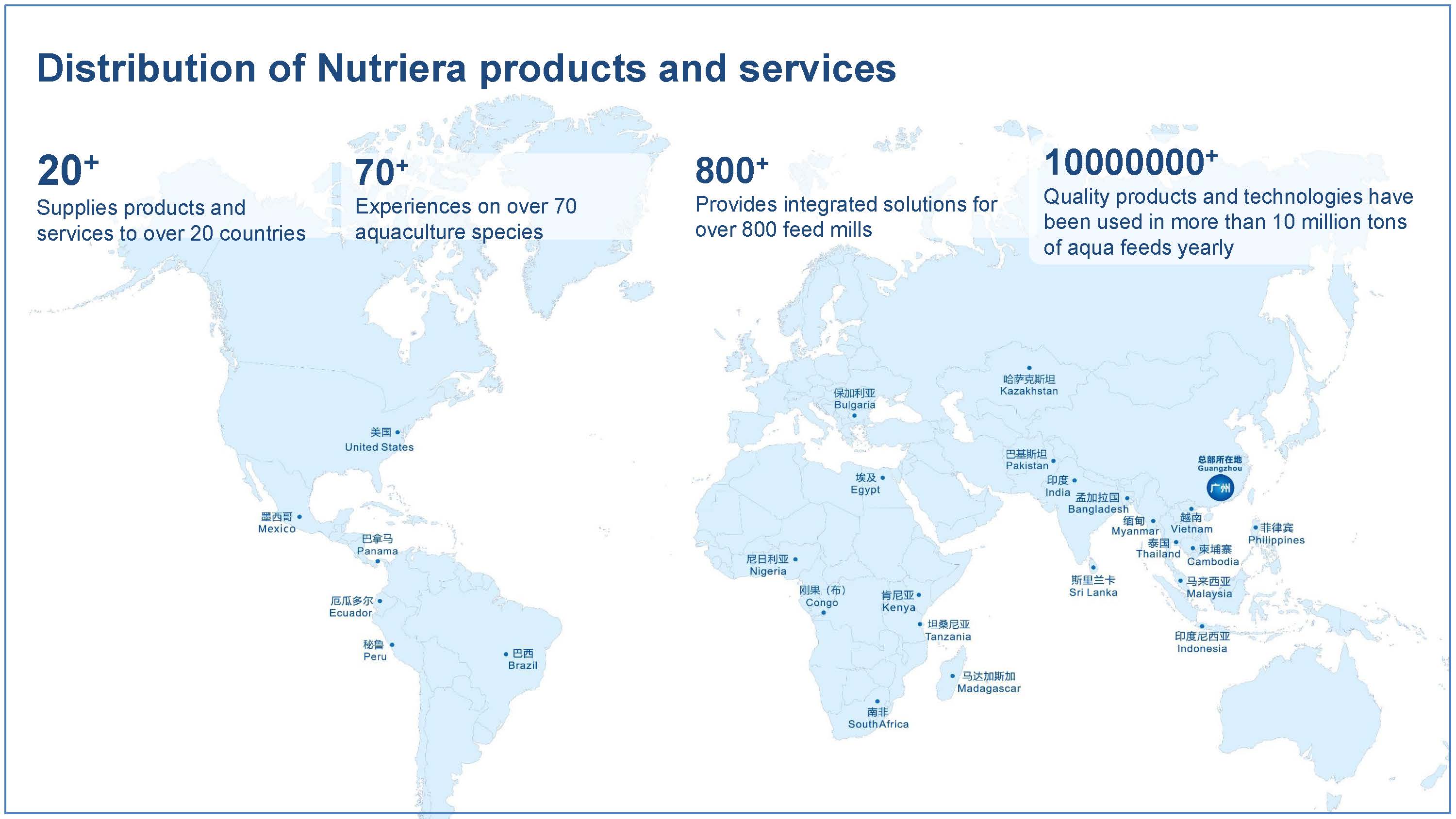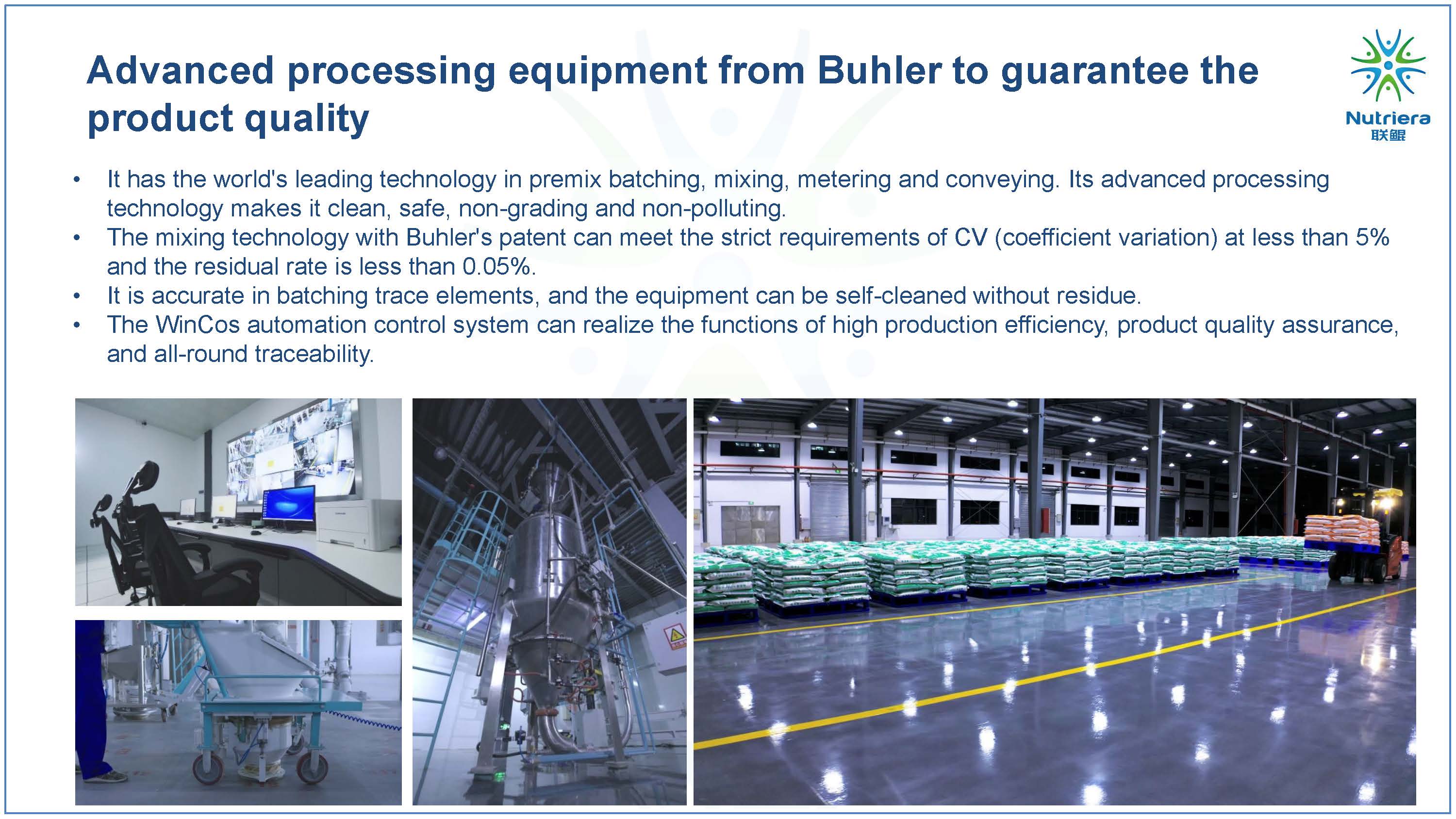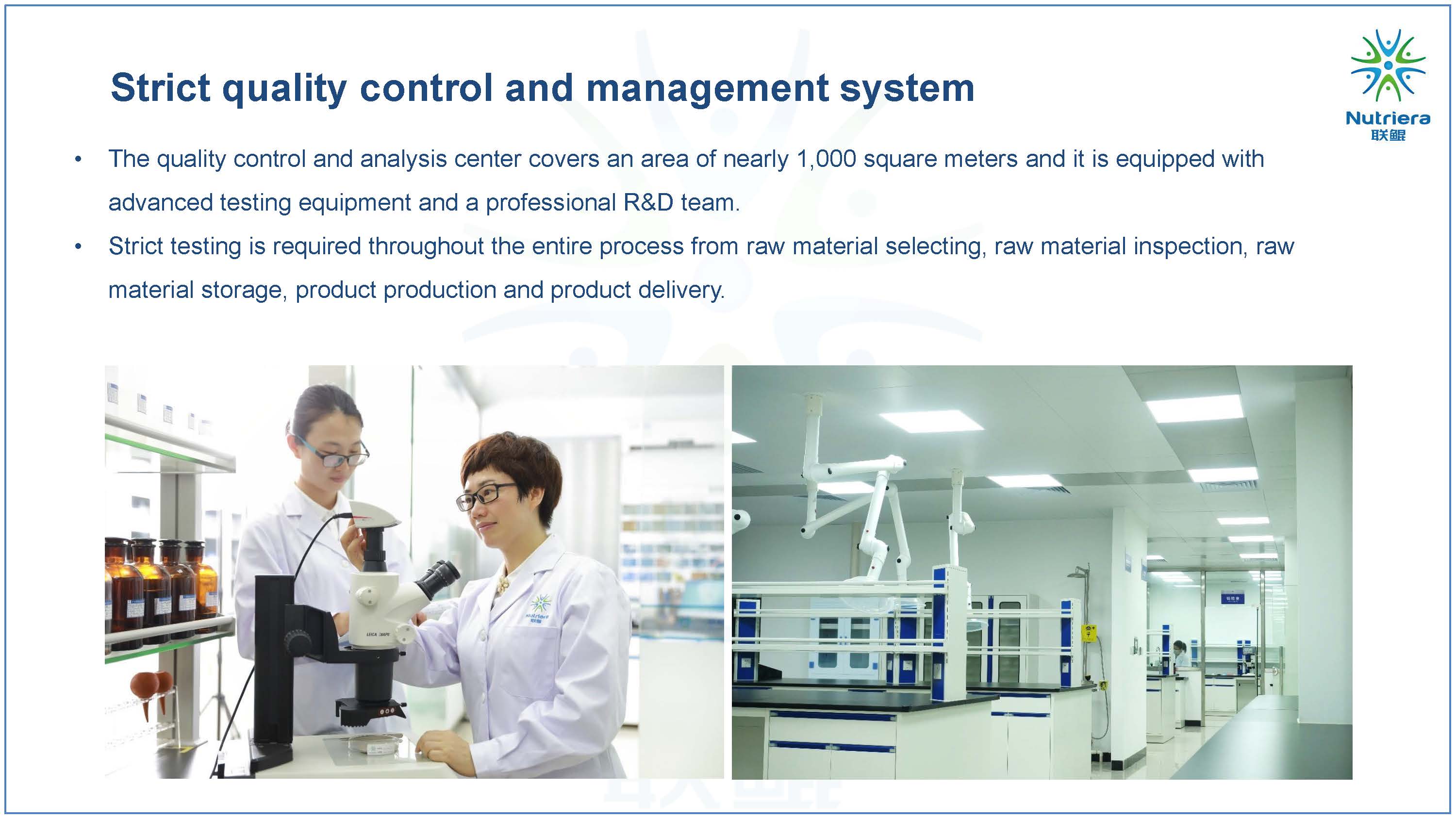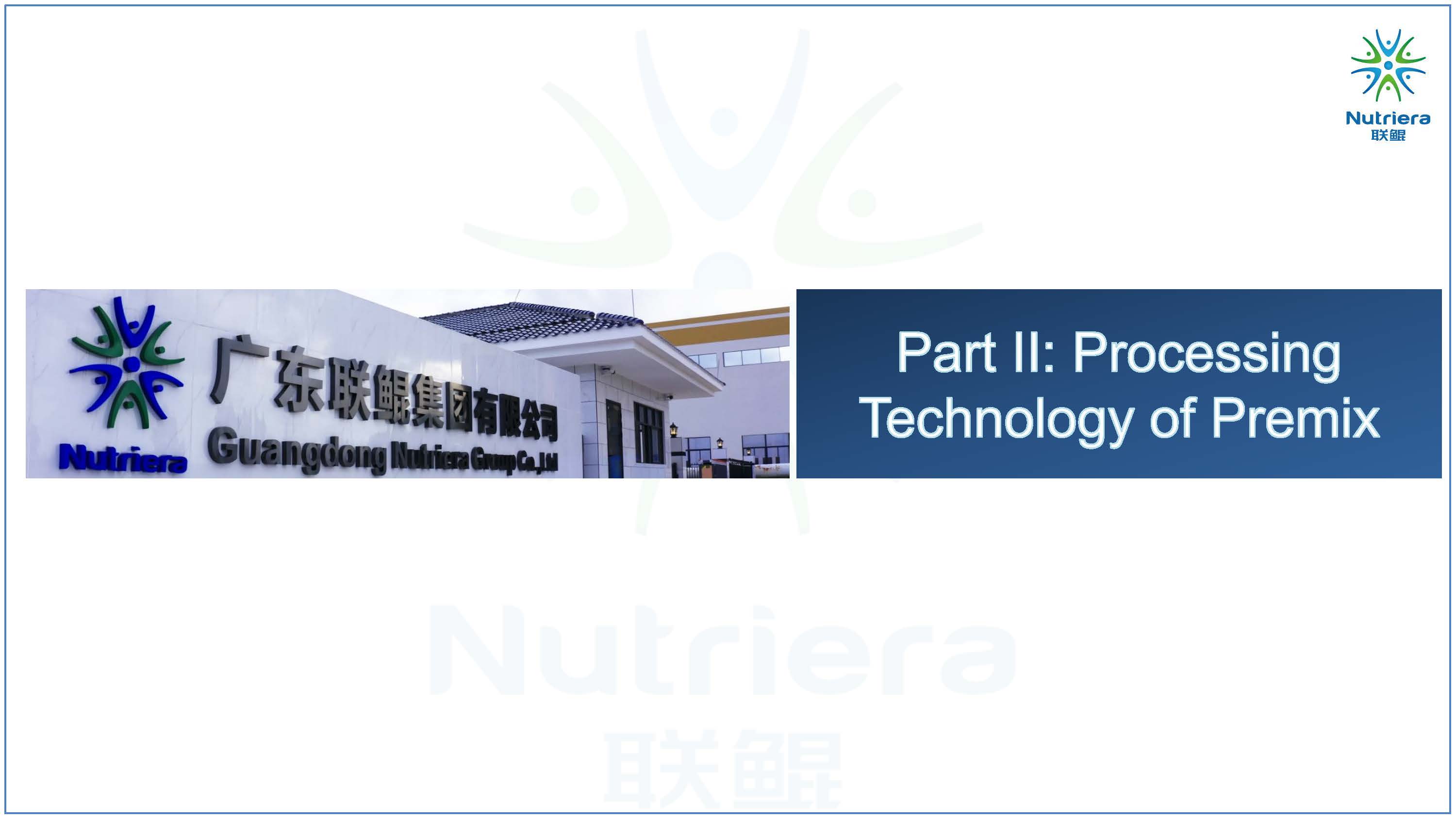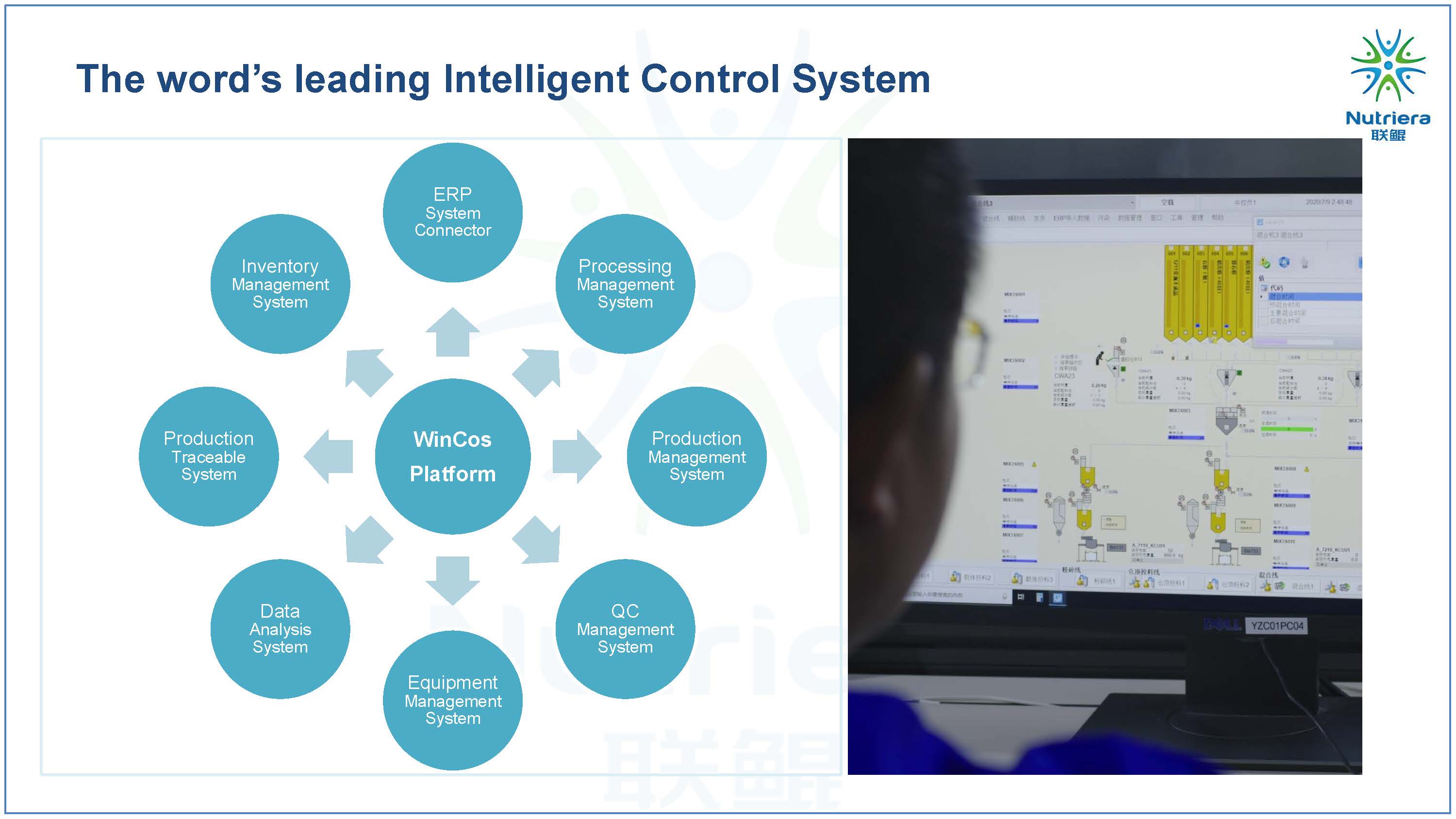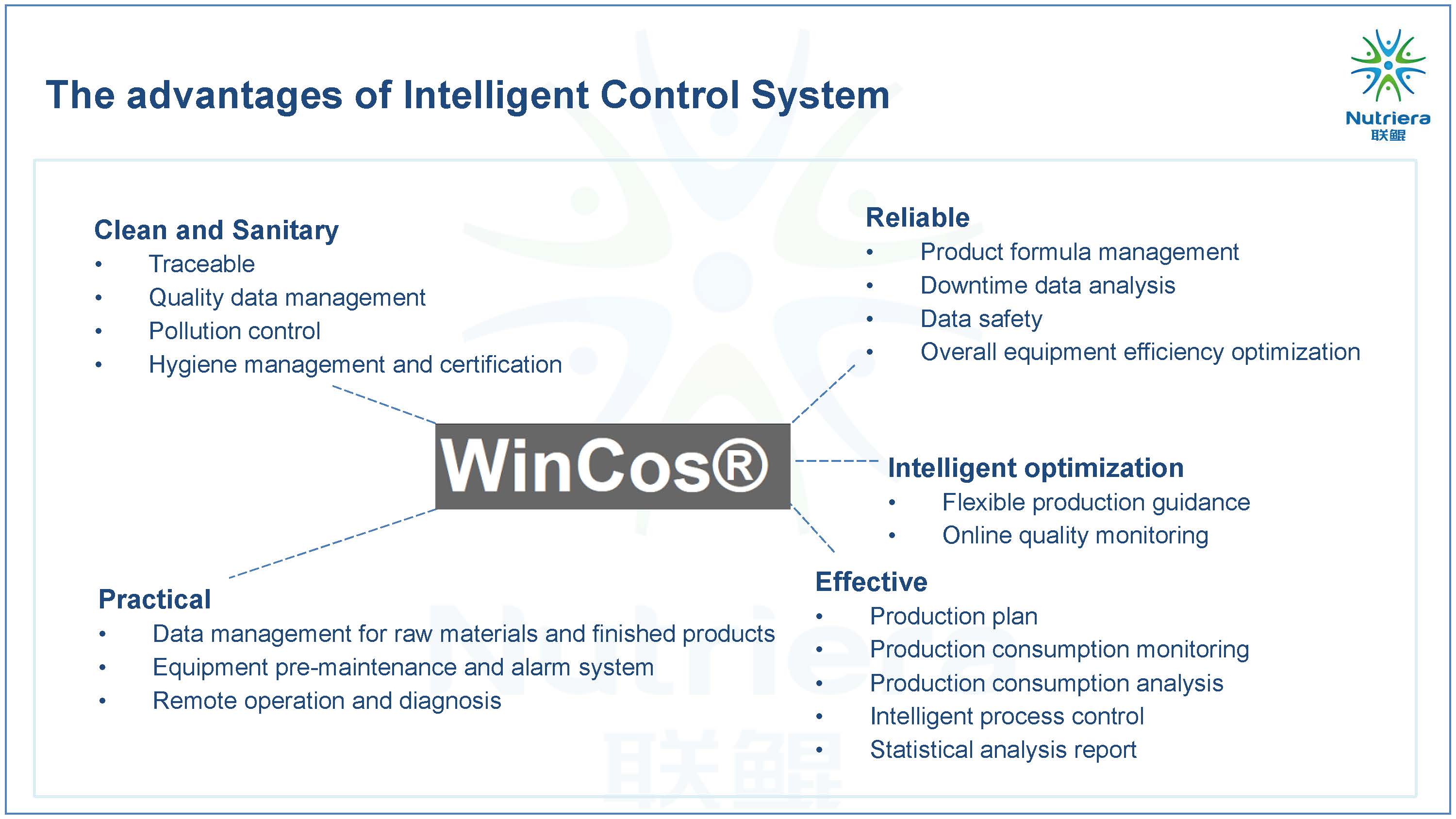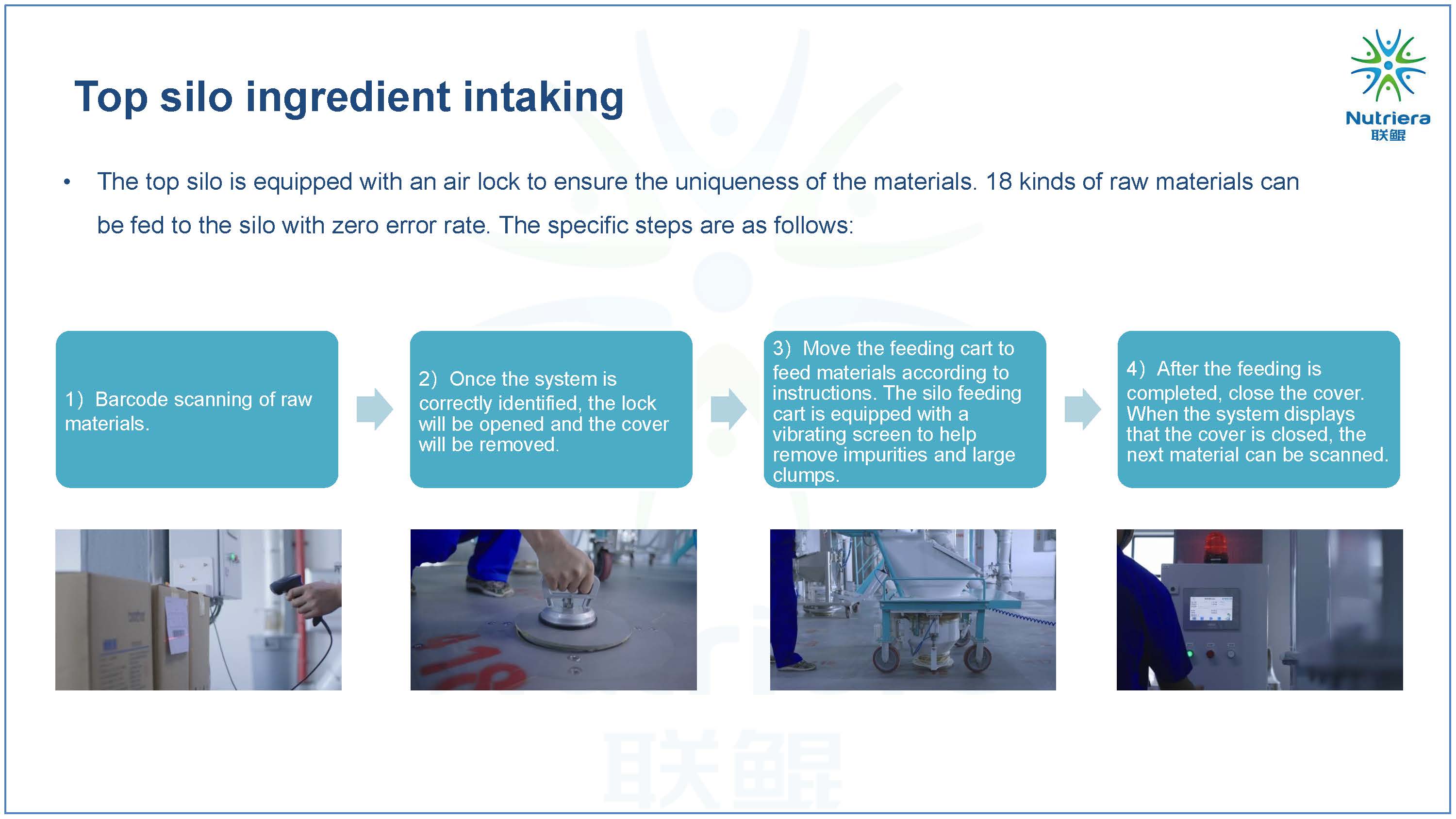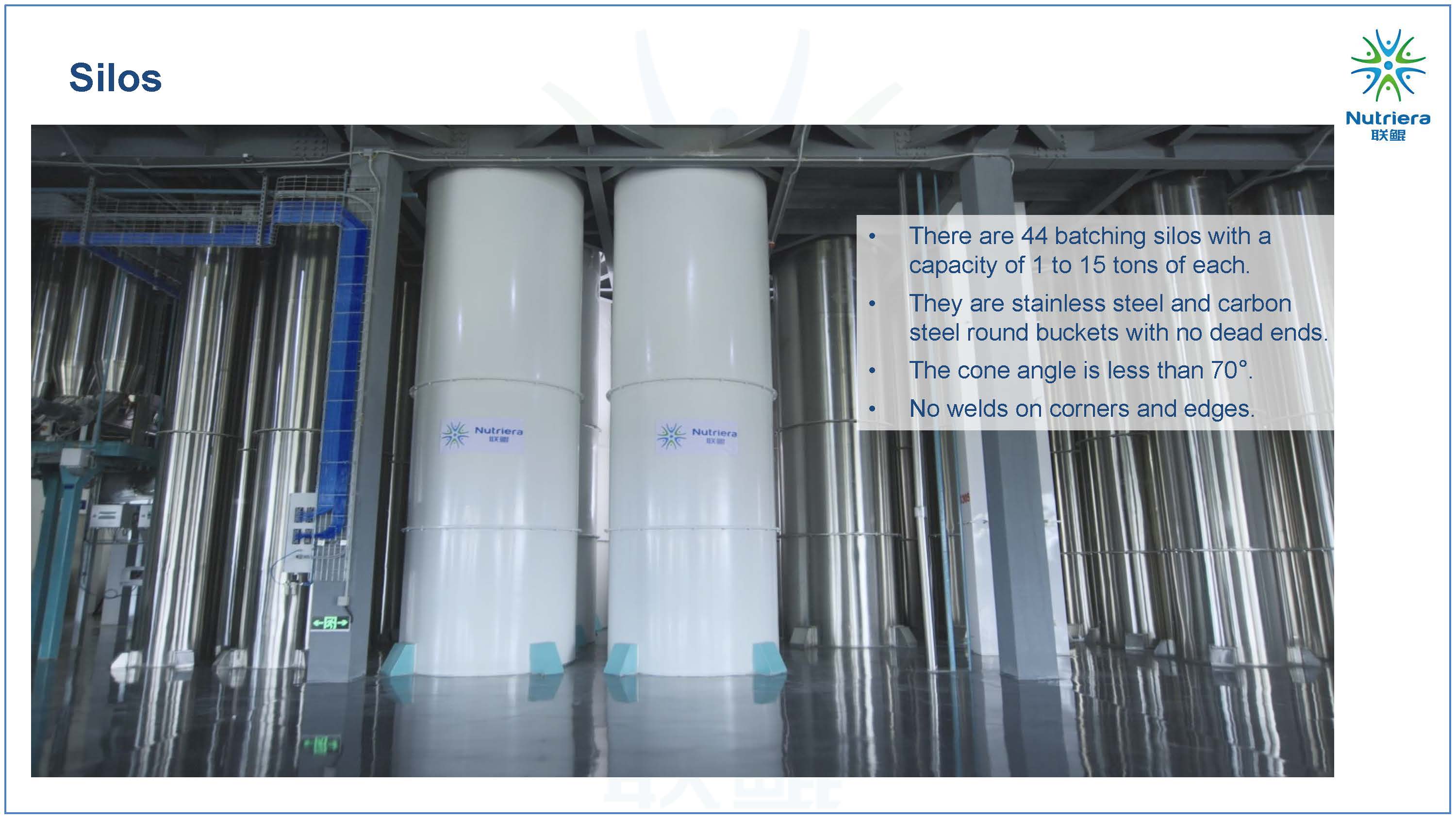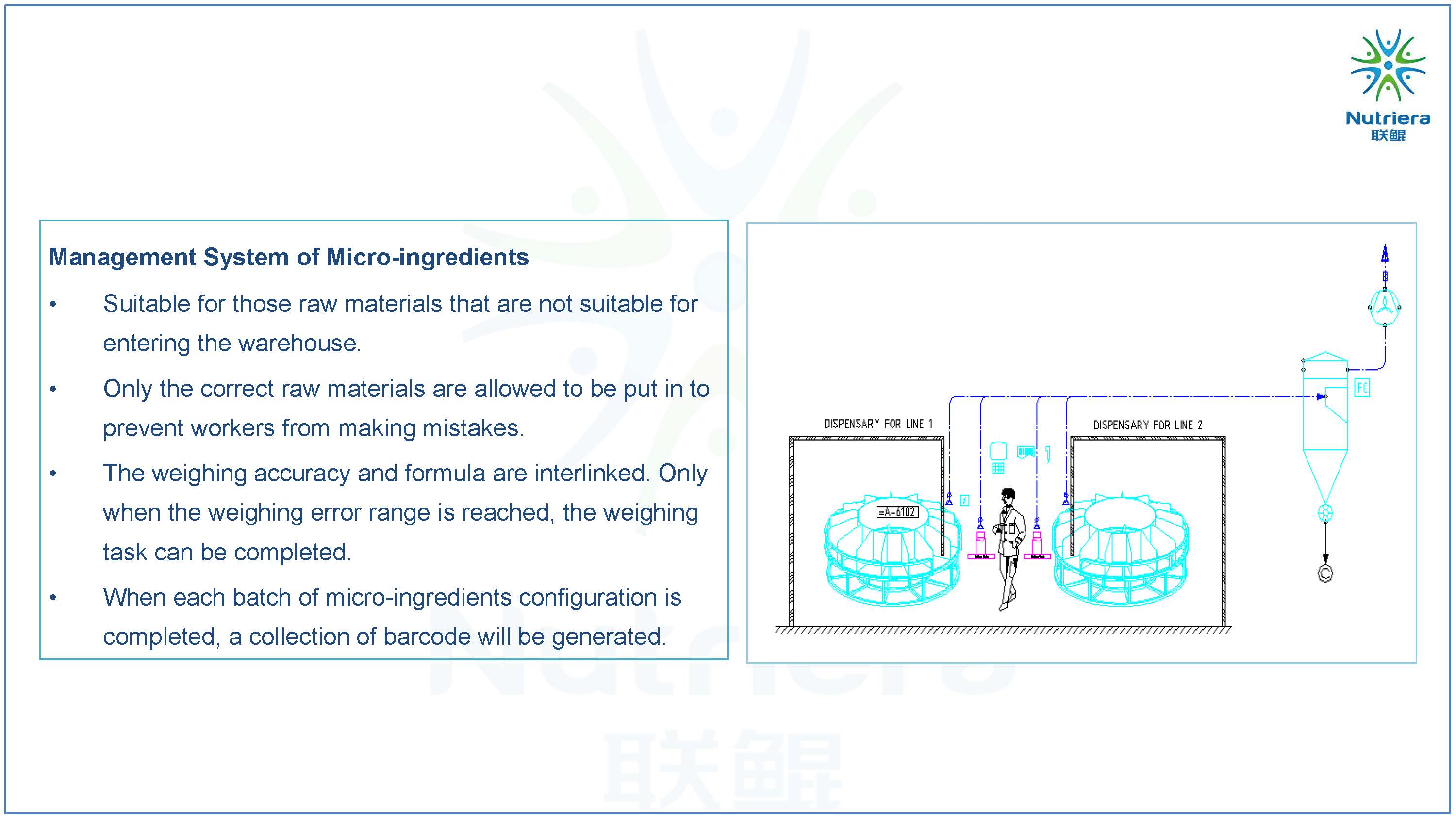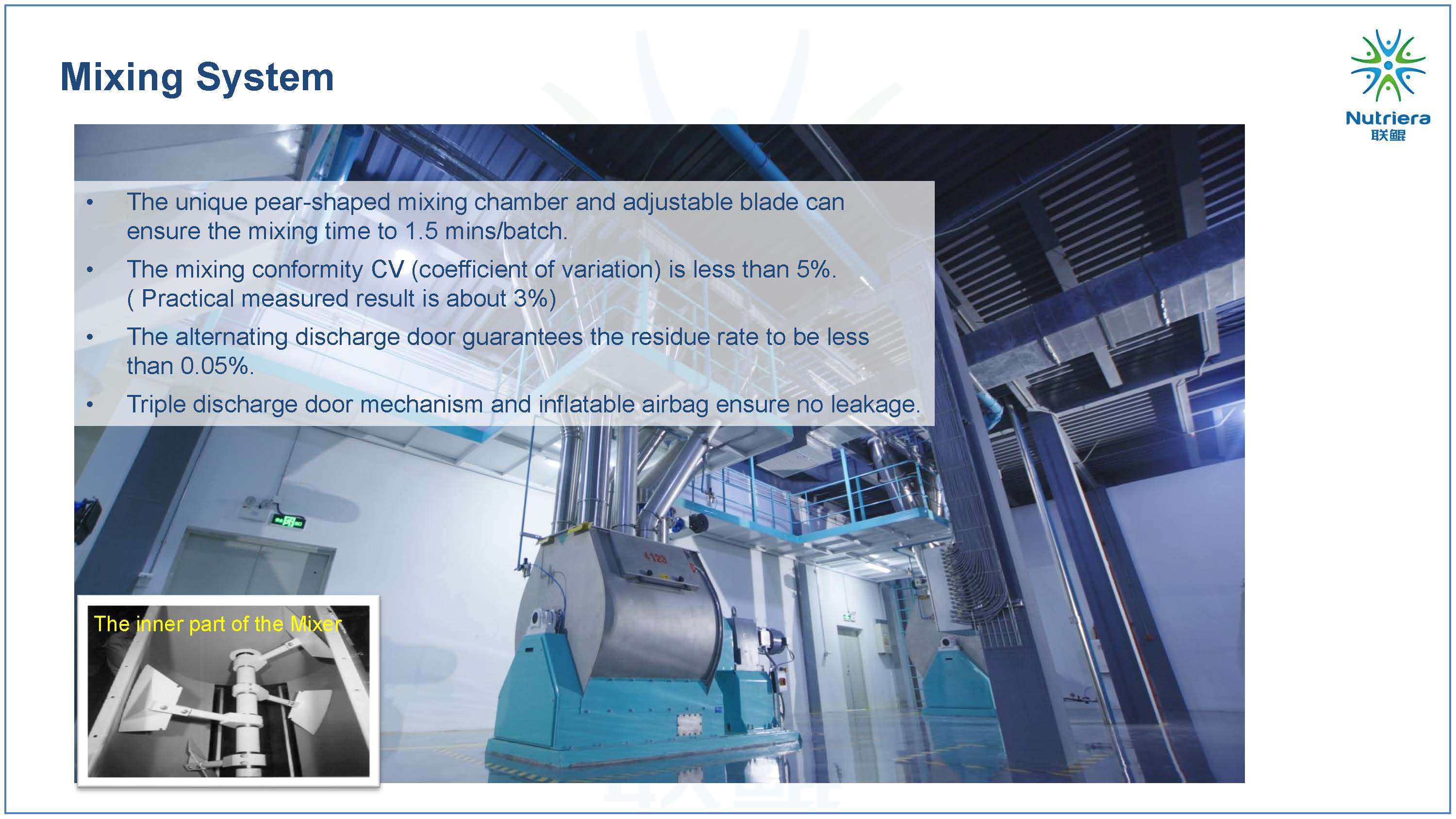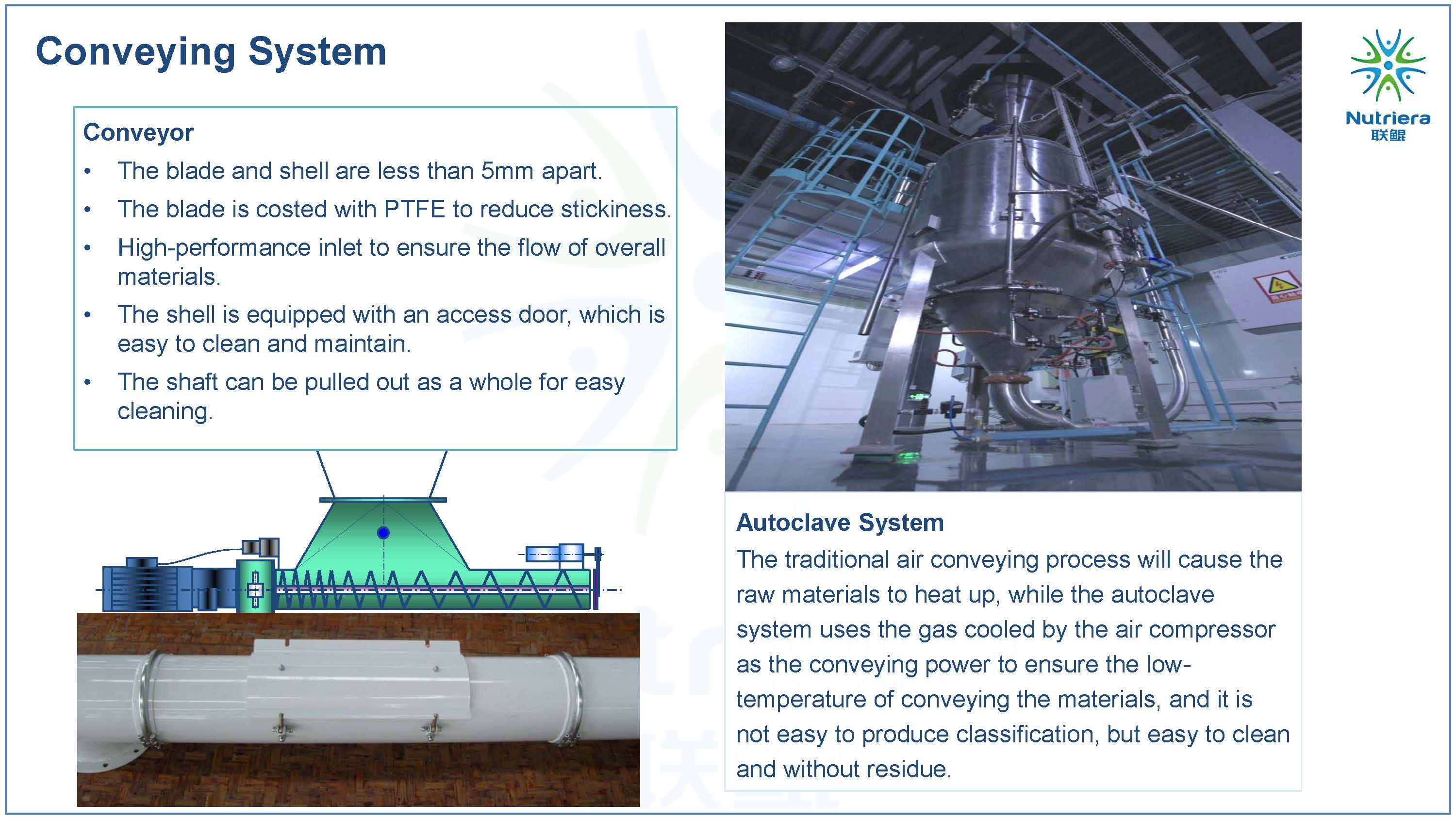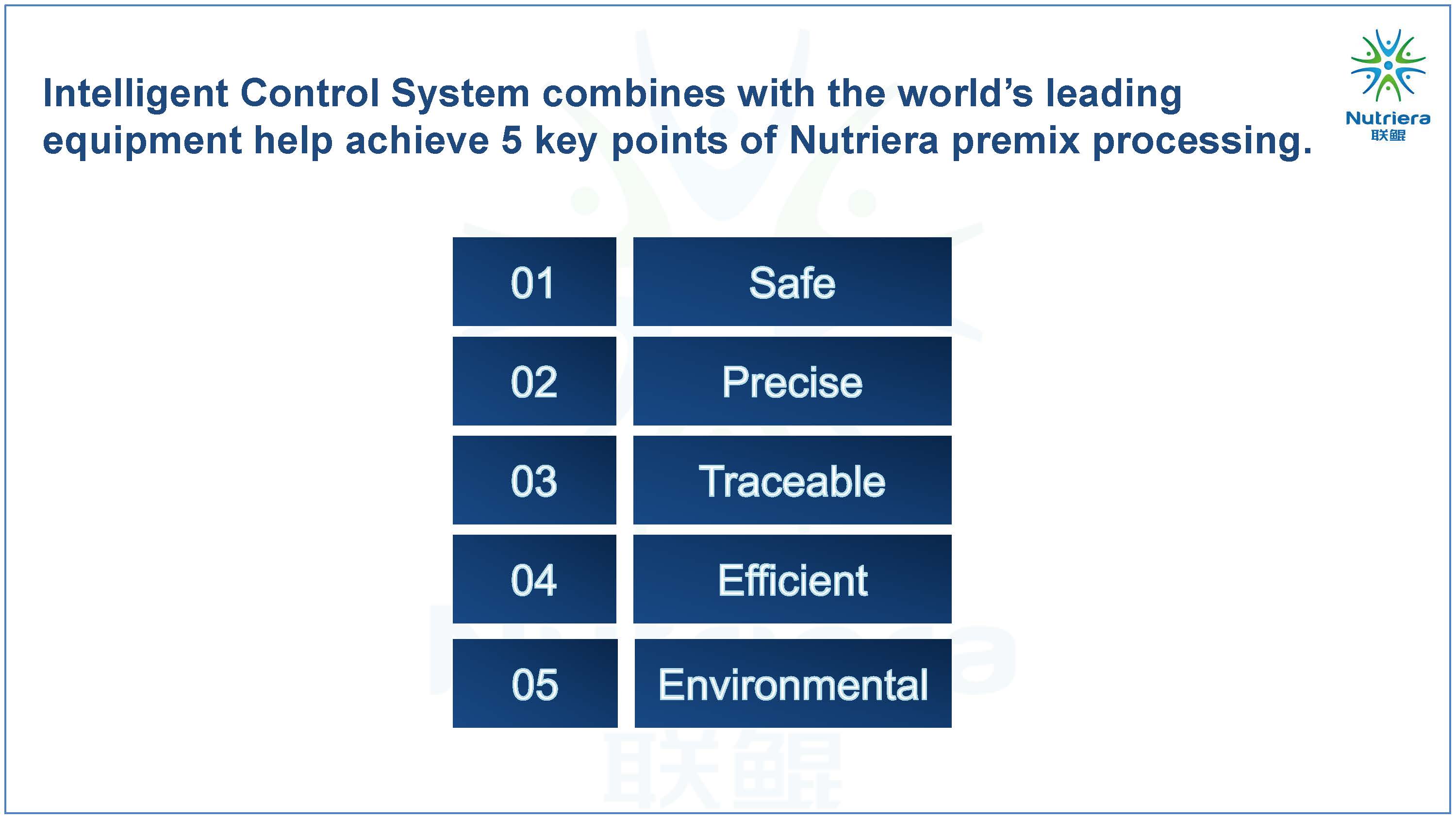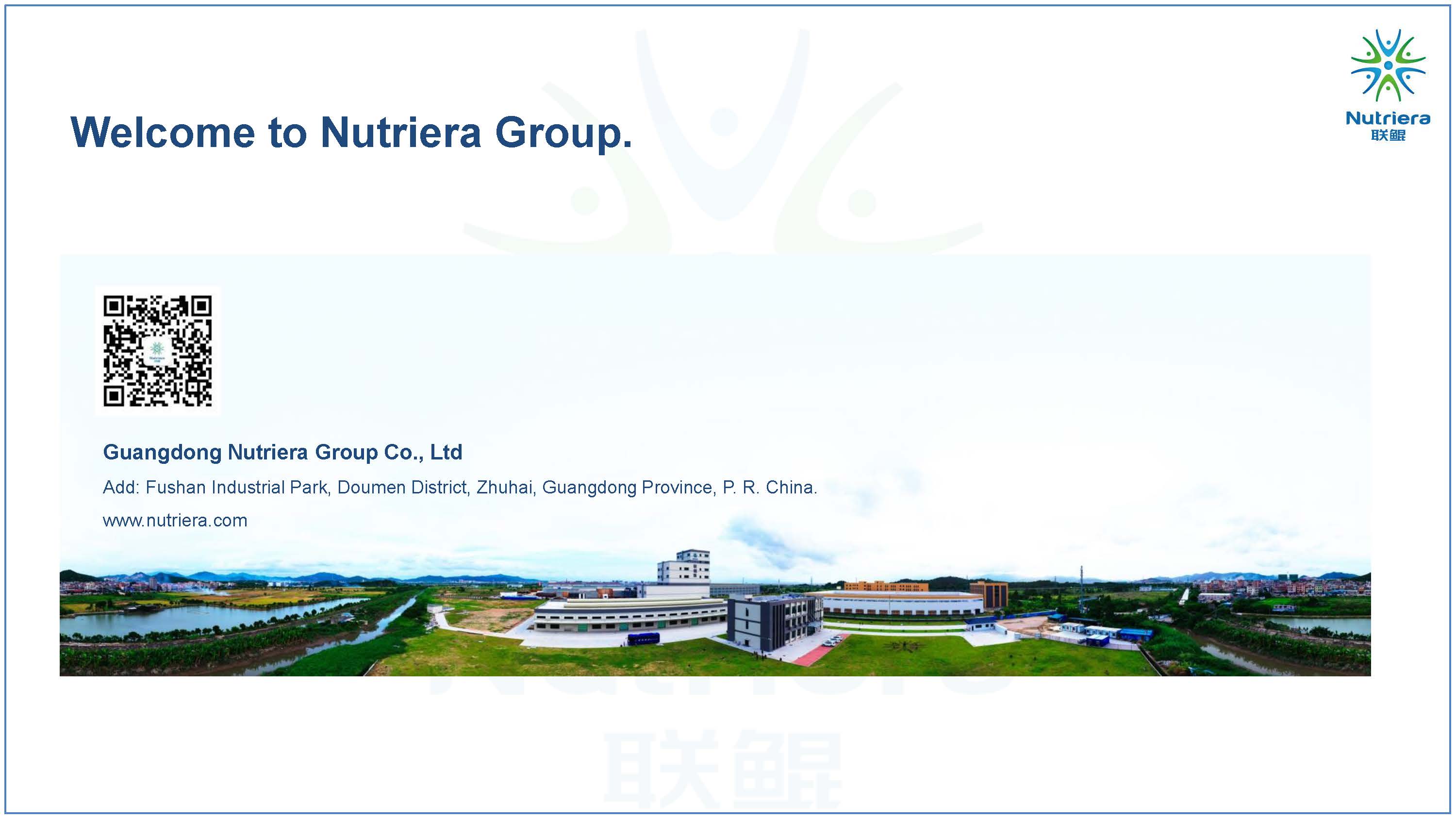 Nutriera, provides the best quality premix for aquafeed enterprises.