On 6th August, Party Secretary Xiang Jinwen and President Prof. Zhang Yongan of Huazhong Agricultural University led their team visited Nutriera Group to exchange topics on industry-university-research. This is the first time for Secretary Xiang Jinwen and his new leaderships to visit enterprises since he took office, which reveals that College of Fisheries of Huazhong Agricultural University attaches great importance to Nutriera Group. President Dr. Yang Yong, vice President Dr. Zhang Song and the technical management team of Nutriera Group warmly received the guests.
Vice President of Fisheries College of Huazhong Agricultural University Prof. Gao Zexia made a brief introduction about the basic situation and major scientific research achievement of their college. In recent years, the Fisheries College has got remarkable development on the aspects of student-scales, subjects and majors, teaching and scientific research platforms and society services, especially that it has carried out a series of researches on mandarin fish, yellow catfish, grass carp, loach, blunt snout bream, and crayfish, which has cultivated many new quality aquaculture species certified by the national government. In addition, it has built up the classical "zero discharge" captive aquaculture model which is green and efficient, and has successfully transformed the scientific research achievement to application.
Prof. Gao Zexia was introducing the general situation and scientific research achievements of Fisheries College of Huazhong Agricultural University
The participants of Nutriera Group prepared several wonderful presentations to share with the guests. Vice President Dr. Zhang Song made a thorough introduction in terms of the strategy planning, business layout, managing progress as well as relevant situations of aquaculture industry. Manager of Science and Technology Management Department Ms. Li Xuning presented the science and technology progress of Nutriera Group. HR Director Ms. He Fen introduced the talent-cultivation system.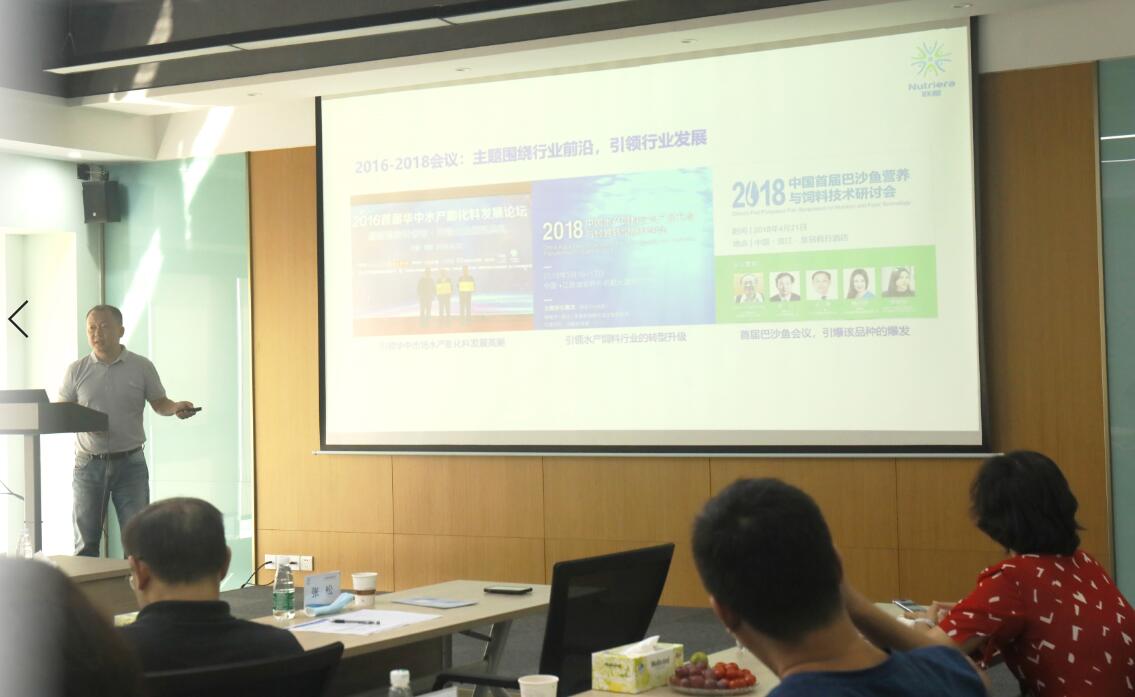 Vice President Dr. Zhang Song was making the introduction of Nutriera Group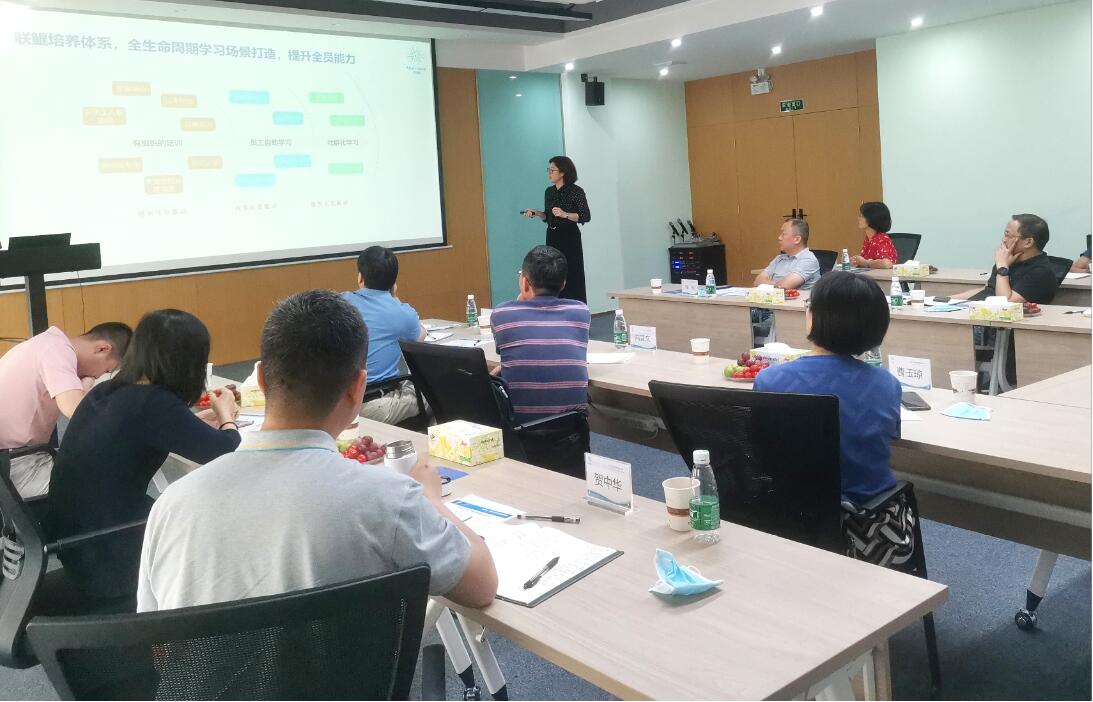 HR Director Ms. He Fen was presenting the talent-cultivation system of Nutriera Group
Secretary Xiang Jinwen and Prof. Zhang Yongan spoke highly of the achievements of Nutriera Group during these 4 years since its establishment. Especially regarding the strong technical strength and rapid international development, they placed great expectations on the future development of Nutriera Group. The systematic talent-cultivation programs and innovative forms left a good impression on the guests. They hoped to establish long term cooperation relationship with Nutriera Group, conduct in-depth communication and cooperation on industry-university-research as well as talent-cultivation between universities and enterprises.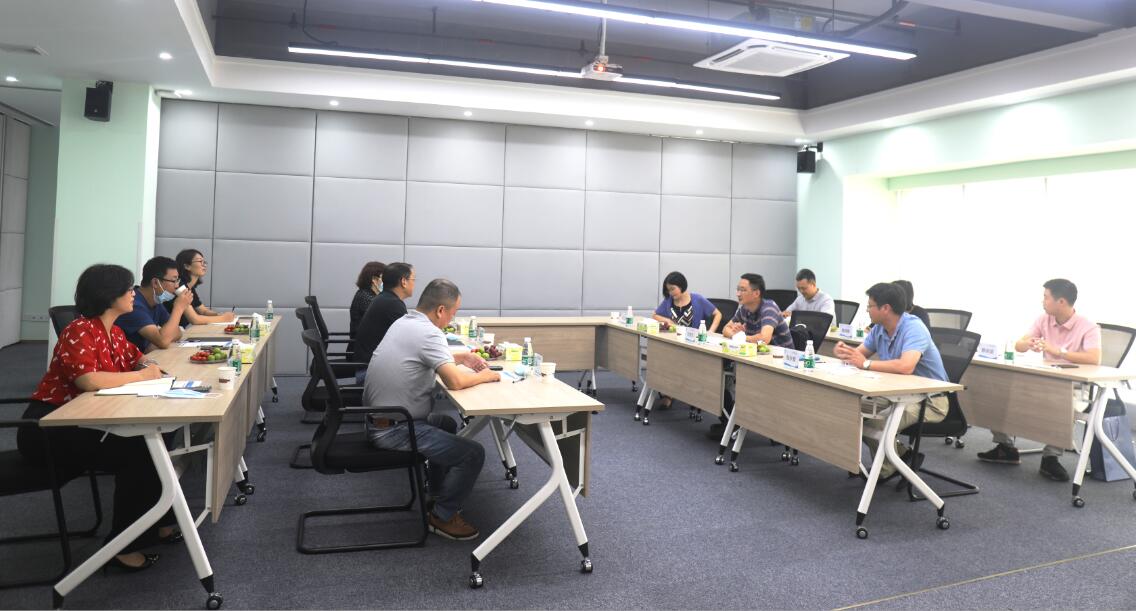 Both parties have exchanged the opinions on talent-cultivation of undergraduates and postgraduates. They agreed on fully taking advantages of both sides, fighting for cultivating and expanding aquaculture professionals by joint efforts. Besides, both parties had thorough discussion and communication in terms of governmental scientific and research projects as well as international talent-cultivation projects.
After the meeting, Secretary Xiang Jinwen and Prof. Zhang Yongan warmly invited Nutriera experts to visit Huazhong Agricultural University and share experience on aquaculture frontline to their students, so as to inspire more and more students to love aquaculture and contribute to the aquaculture development of both China and the world.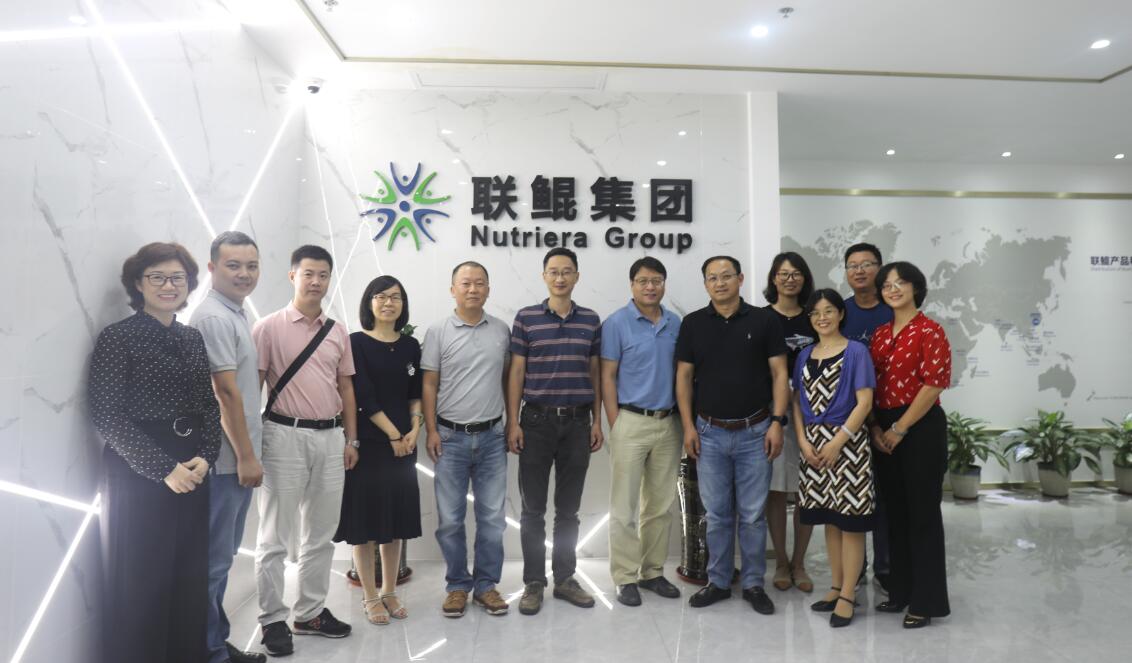 Group photo
Nutriera Group attaches great importance in the technology R&D and innovation, it has established long term cooperative relationships with over 10 well-known universities both at home and abroad, which including Institute of Hydrobiology, Chinese Academy of Sciences, Pearl River Fisheries Research Institute, CAFS, Sun Yat-Sen University, Huazhong Agricultural University, South China Agricultural University and Guangdong Ocean University in China as well as Norwegian University of Life Sciences, Aquaculture Department of Southeast Asian Fisheries Development Center, and Asian Institute of Technology.
Huazhong Agricultural University is one of the key cooperative universities of Nutriera Group. At present, many alumni of Huazhong Agricultural University are taking office in Nutriera Group, many of whom are the core talents. This visit by Secretary Xiang, Prof. Zhang and their delegations was not only a recognition for Nutriera Group, but also a spur of promoting close communication and cooperation of Nutriera Group and Huazhong Agricultural University as well as other well-known universities. On the other hand, with the help of scientific researches from multi-sides, talents and industrial advantages, Nutriera Group will promote more scientific research achievements to rapid transformation and drive the development of aquaculture industry.