China Aqua Feed Enterprises Product Upgrade and Operation Transformation Summit 2019 was grandly held in Wuhan, China on 18th - 19th of March. Nearly 900 industry friends attended this event, including participants from 22 provinces & cities of China and also from the Philippines, Malaysia, Thailand, the United States, France, Canada, South Korea, Spain, etc.


Prof. Gui Jianfang, the Academician of the Chinese Academy of Sciences, presented and made a keynote report to point out a right way to the whole industry. More than 10 top experts in the industry shared cutting-edge technology and practical experiences. Executives from Zhanjiang Guolian and other aquatic products processing and circulation fields brought the latest seafood consumption data. The forum focused on the theme of enterprise product upgrading and operation transformation. Topics were about the perspectives of feed management, industrial chain building, farming model and species upgrading, feed nutrition technology, functional feed development, consumption trends, etc.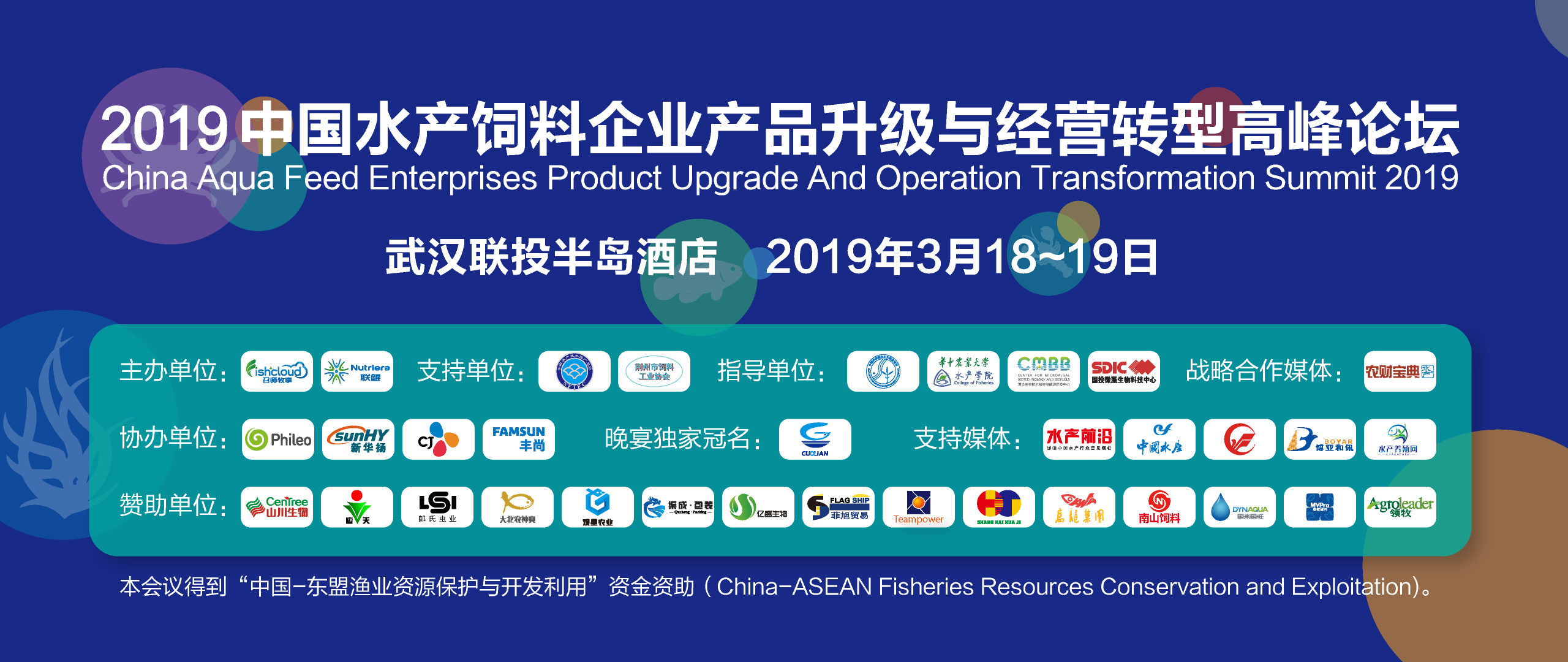 The summit was organized by Guangzhou Nutriera Group and Guangzhou FishCloud Plus Co., Ltd, cooperated by Southern Daily Group and Agriculture Wealth, supported by National Fisheries Extension Center and Jingzhou Feed Industry Association, guided by the Institute of Hydrobiology, Chinese Academy of Sciences, College of Fisheries Huazhong Agriculture University, Center for Microalgal Biotechnology and Biofuels and SDIC, microalgae biotechnology center, assisted by Wuhan SunHY Group, Global Aquatic Director of Phileo-Lesaffre Animal Care, CJ Group and Jiangsu FAMSUN Sci-Tech Co., Ltd, sponsored by DBN Fantastic Aquaculture Science & Technology Group Co., Ltd, Zhanjiang Guolian Aquatic Products Group, Centree Biotechnology Co., Ltd, Yingtian Feeds Technology Co., Ltd, Shandong Langshi Insect Industry Co., Ltd, Shanghai Guanxing Agricultural Technology Co., Ltd, Wenzhou Qucheng Packing Co., Ltd, Guangzhou Yisheng Biology Co., Ltd, Shanghai Flag Ship Trading Ltd, HK Teampower Feed & Grain Trading Ltd, Shanghai Hua Ji Feeds Import & Export Co., Ltd, Coland Holding Company Limited, Nan Shan Feed Co., Ltd. of Jiangsu LongLife Group Co., Ltd, Guangzhou Dynaqua Biotechnology Co., Ltd, Guangzhou MVPro Biotechnology Co., Ltd, Guangzhou Agroleader Biotechnology Co., Ltd.
Many famous media units including Fisheries Advance Magazine, China Fisheries, China Feed, Boyar and China Aquaculture also broadcasted this event. In addition, the forum was also supported by the program China-ASEAN Fisheries Resources Conservation and Exploitation.
Industry prospect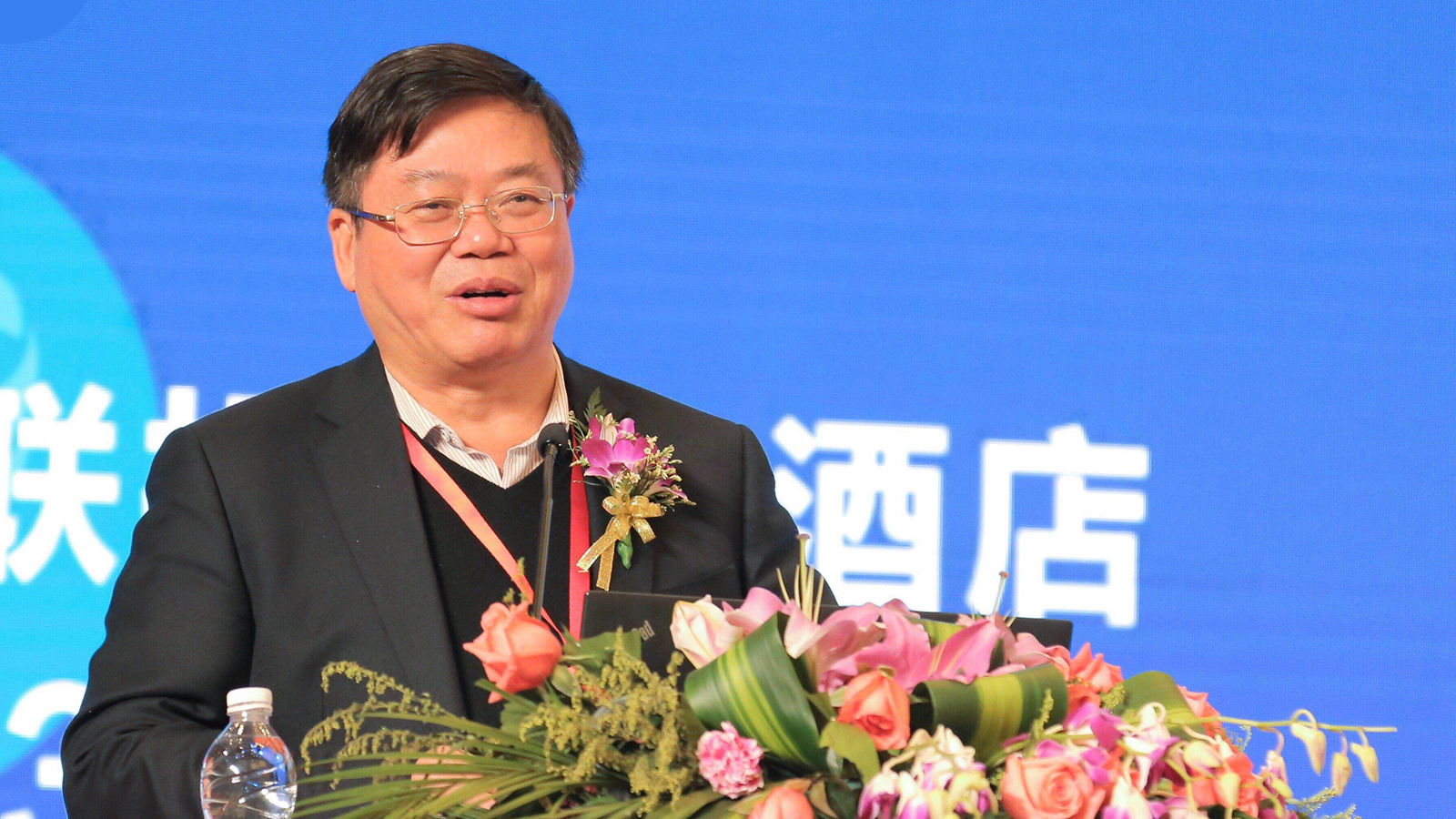 Prof. Gui Jianfang, Academician of Institute of Hydrobiology, Chinese Academy of Sciences

Aquatic animal genetic breeding is an important part of building a fishery industry chain. In the presentation, Academician Gui Jianfang deeply analyzed how to build a transformative and sustainable aquatic species company, thereby promoting the transformation of aquaculture model and promoting aquaculture. The development of ecological, facility and intelligent direction provides strong seed industry and technical support for the rapid growth of Chinese aquaculture.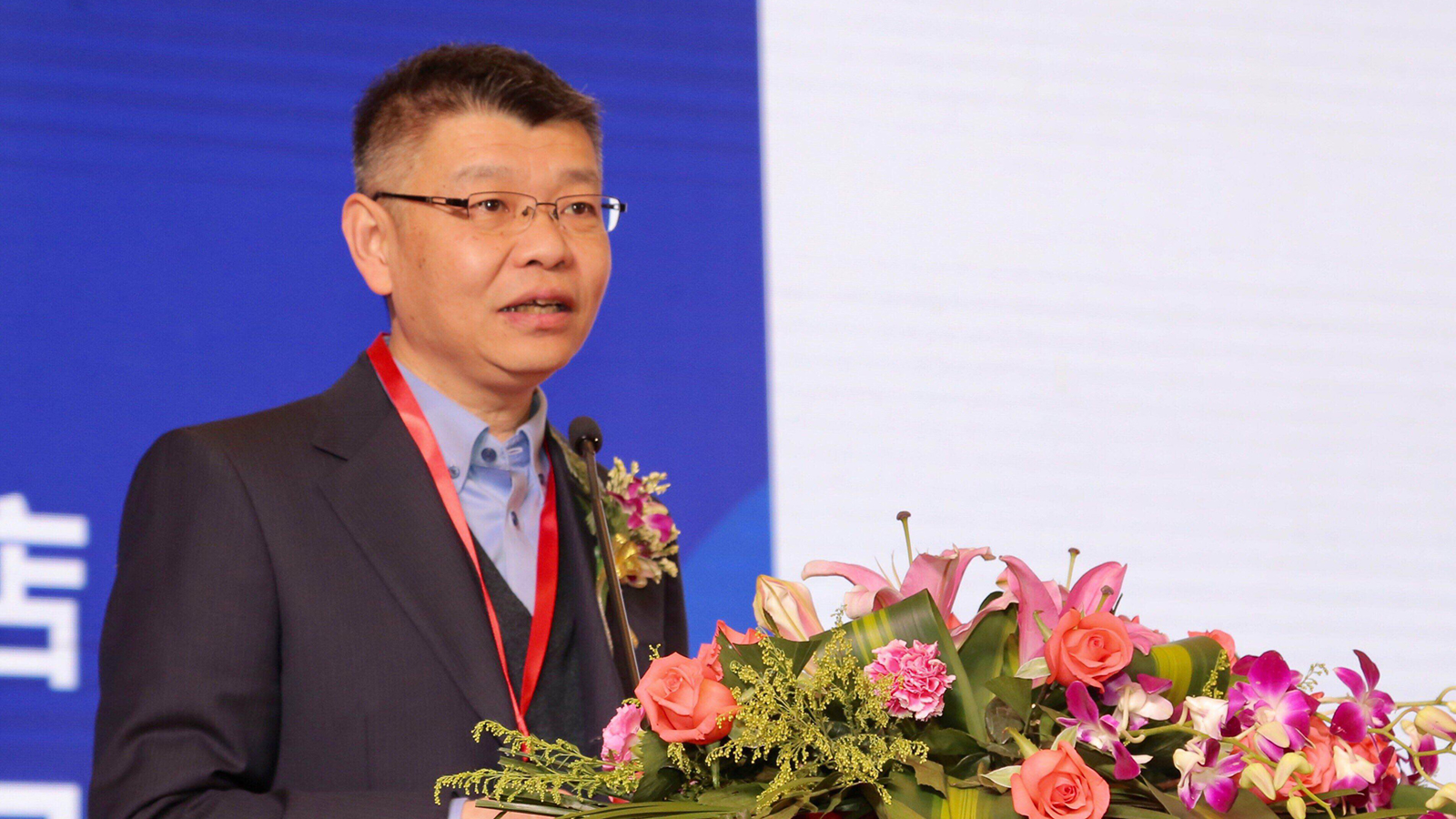 Prof. Yin Zhan, Deputy Director of the Institute of Hydrobiology, Chinese Academy of Sciences

The important policies of China government to implement environmental protection and ecological civilization construction will inevitably have far-reaching effects on the aquaculture model. Prof. Yin Zhan summarized the characteristics of the development of freshwater aquaculture in China with many models in the past ten years, and probed into the latest technologies for nutrient absorption and treatment of aquaculture wastewater, provided a forward-looking guiding ideology for the future research of green freshwater aquaculture in China.
Basic research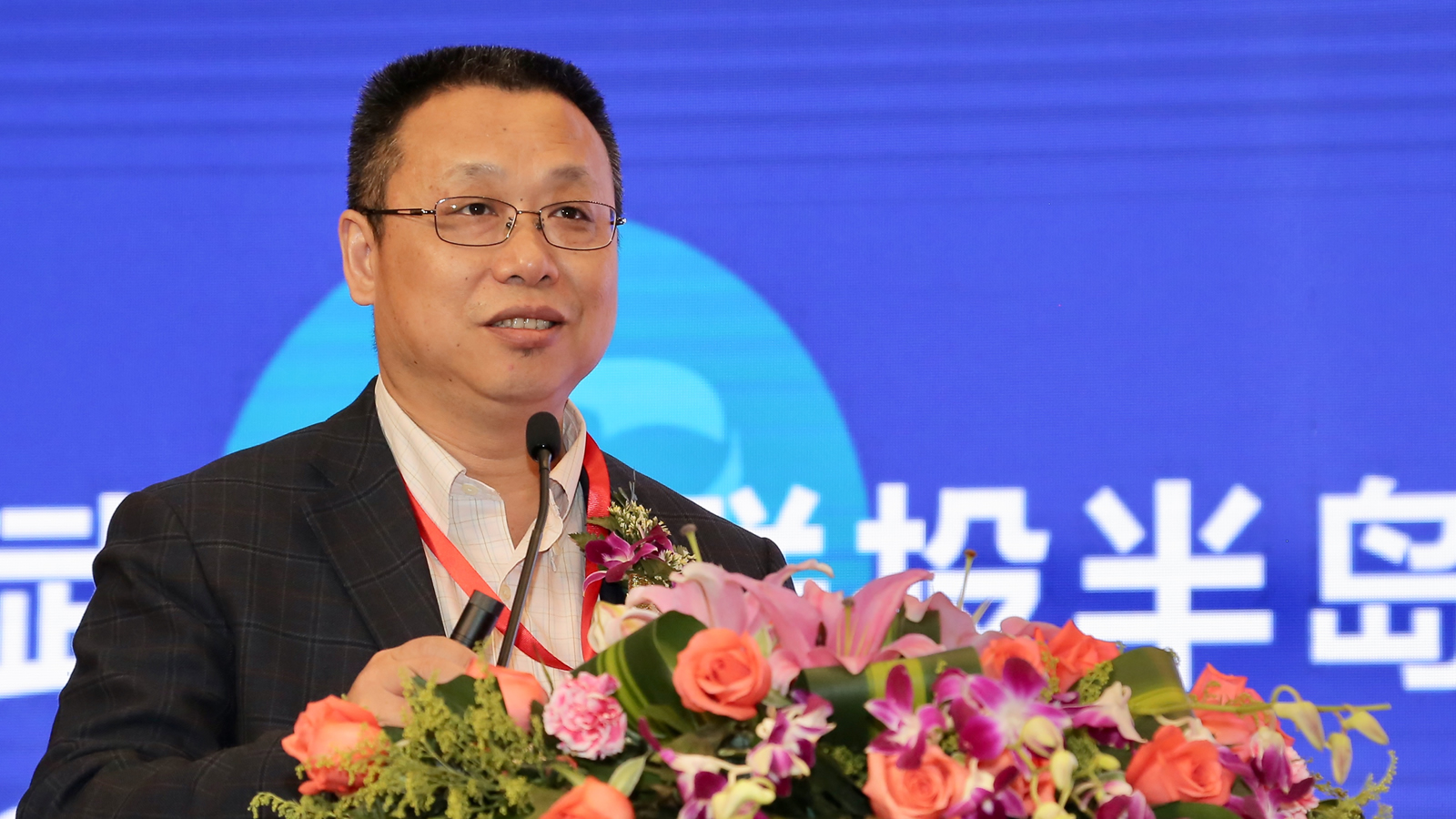 Prof. Xie Shouqi, Party Secretary of Institute of Hydrobiology, Chinese Academy of Sciences

Driven by the consumer side, the demand of the quality flavored aquatic animals is growing. Prof. Xie Shouqi presented nutrition regulation of aquatic animal quality. Based on safe and green mode, Prof. Xie reviewed domestic and international research progresses from feed formulation and feeding technology, by considering nutrient levels and protein source, fat source, additive technology and feeding technology, Prof. Xie provided a valuable reference for regulating the quality of aquaculture animals through nutritional methods.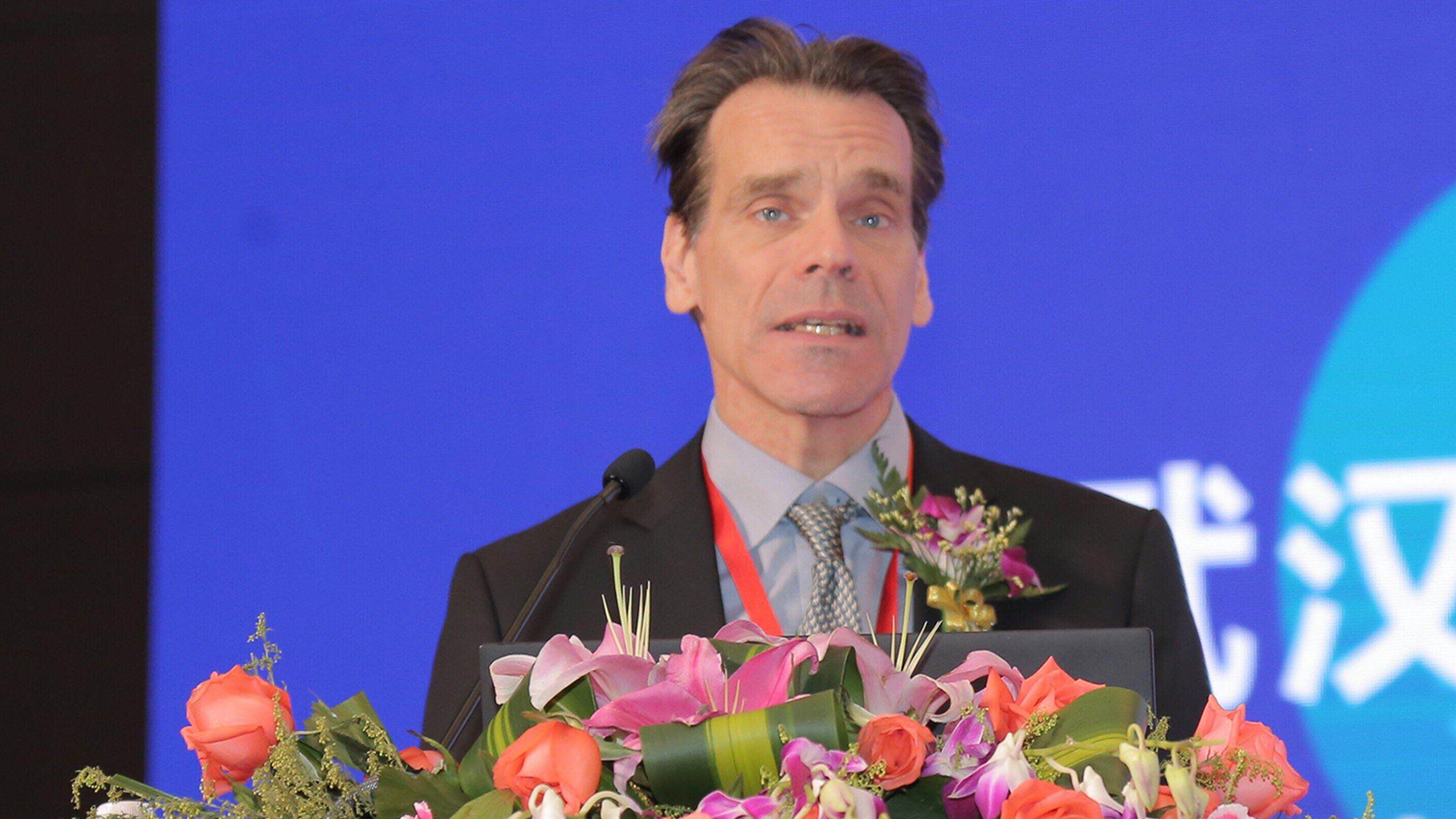 Prof. Dominique P. Bureau, University of Guelph, Canada

Numerous studies in the University of Guelph's Fish Nutrition Research Laboratory (UG-FNRL) have shown significant differences in apparent digestibility between protein and amino acid in different batches of the raw material. It is indicating that digestibility is a mean of detecting nutrients instead of directly detecting the bioavailability of nutrients. As a pioneer in the assessment of digestibility of fish feed ingredients, Prof. Dominique P. Bureau pointed out that the level of protein cross-linking exhibited by feed ingredients may be strongly correlated with the bioavailability of protein and amino acids. The simple technical treatment of destroying the cross-linking of disulfide compounds can significantly improve the nutritional level of non-digestible protein ingredients.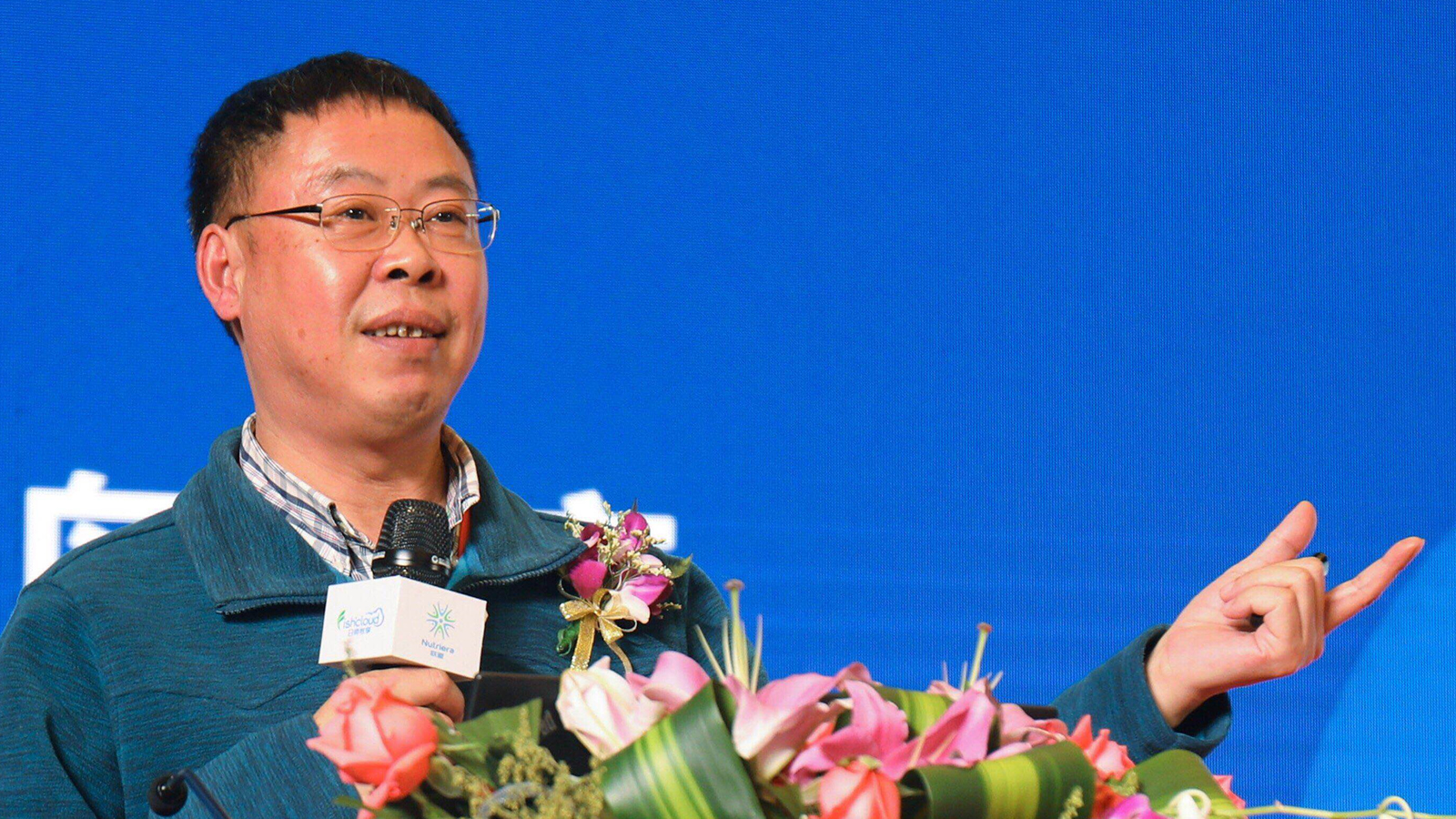 Prof. Ye Yuantu, Soochow University

Prof. Ye Yuantu analyzed how to improve the raw material management ability of aqua feed enterprises from the technical perspective of aquatic animal nutrition. He objectively evaluated the cost performance of various raw materials such as protein and energy through scientific methods. Under the premise of ensuring stable product quality, optimize the selection and matching of different cost-effective raw materials, could improve the operational efficiency of aquatic feed enterprises.
Consumption trend
Ms. Wu Liqing, Vice Chairman of Zhanjiang Guolian Aquatic Products Group Co., Ltd.

Consumption is updating in China with a lot of hot topics, such as safe, nutritious, convenient, flavored aquatic products. Several experts from the field of fish processing and distribution presented valuable business opportunities through changes in the consumption side. Ms. Wu Liqing, the Vice Chairman of Zhanjiang Guolian Aquatic Products Group Co., Ltd., analyzed the reasons for the layout of the crayfish industry chain along the Yangtze River Economic Belt, and interpreted the good development prospects of crayfish through consumption data, and gave advices on how to avoid the risks in the development of the crayfish industry.
Mr. Li Youqing, Vice President, Central China Aquaculture Division of CP Group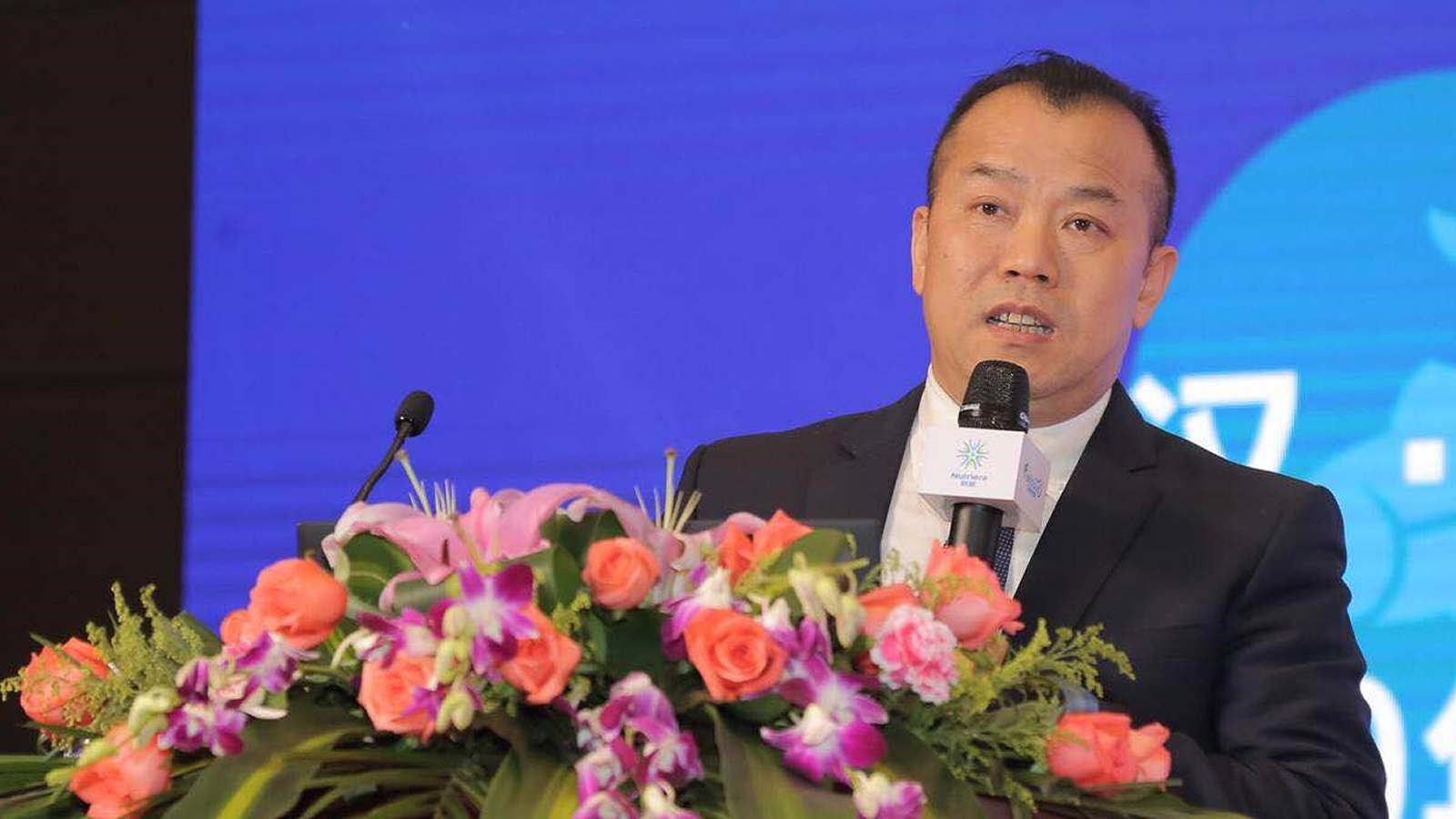 Mr. Zhu Changliang, Chairman of Wuhan Liang Zhi Long Cuisine Express

Mr. Li Youqing shared how to take the advantages of the deep accumulation of the world-class agricultural and animal husbandry industry eco-chain to vigorously deploy the aquatic industry eco-chain in Central China and quickly build key links in aquatic products. Mr. Zhu Changliang, Chairman of Liang Zhi Long Cuisine Express said, "The consumption structure and product quality of aquatic products are undergoing fundamental changes. The master of product design who can transform products according to consumers' ideas will surely take the lead in the competition."
Operation transformation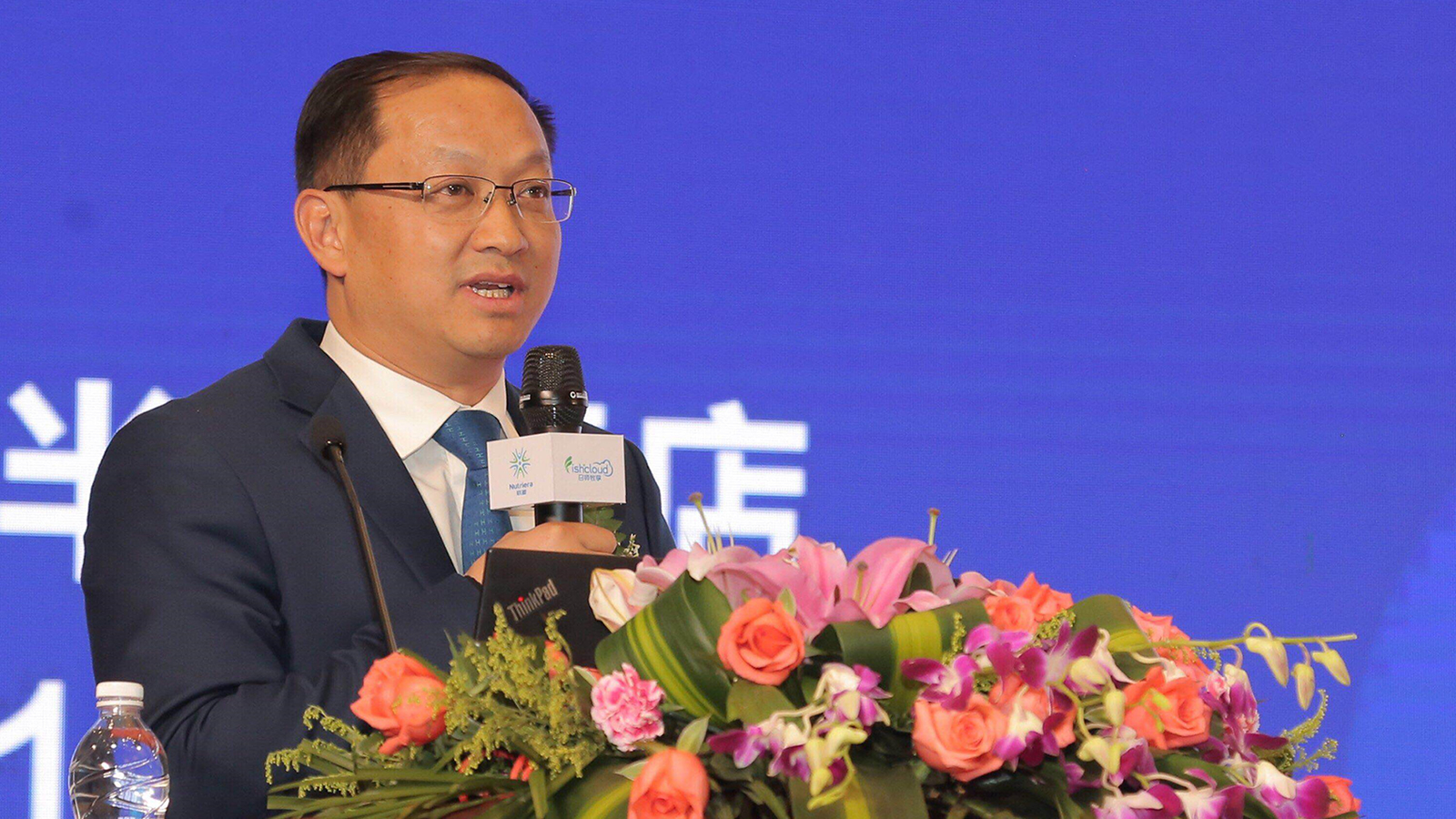 Dr. Yang Yong, Chairman of Guangdong Nutriera Group

The consumption-side upgrade will drive the upgrade of the aquaculture farming side. As one of the suppliers to the farming, how can aqua feed enterprises adapt to this change? Dr. Yang Yong, the Chairman of Nutriera, shared the report named "The challenges and breakout strategies of the operation transformation for aqua feed enterprises". He clearly pointed out that on one side, aqua feed enterprises must firmly upgrade their products and focus on the development of new species and functional feeds. On the other hand, should continuously enhance purchasing power, product quality strength, service power, and innovation to the changes. In addition, enterprises with possibilities must seize opportunities and vigorously develop the aquatic industry chain. In his report, he repeatedly emphasized and reminded everyone to pay attention to consumption and research on consumption trend, and brought inspiration to the enterprises who are accustomed to paying attention to the production side.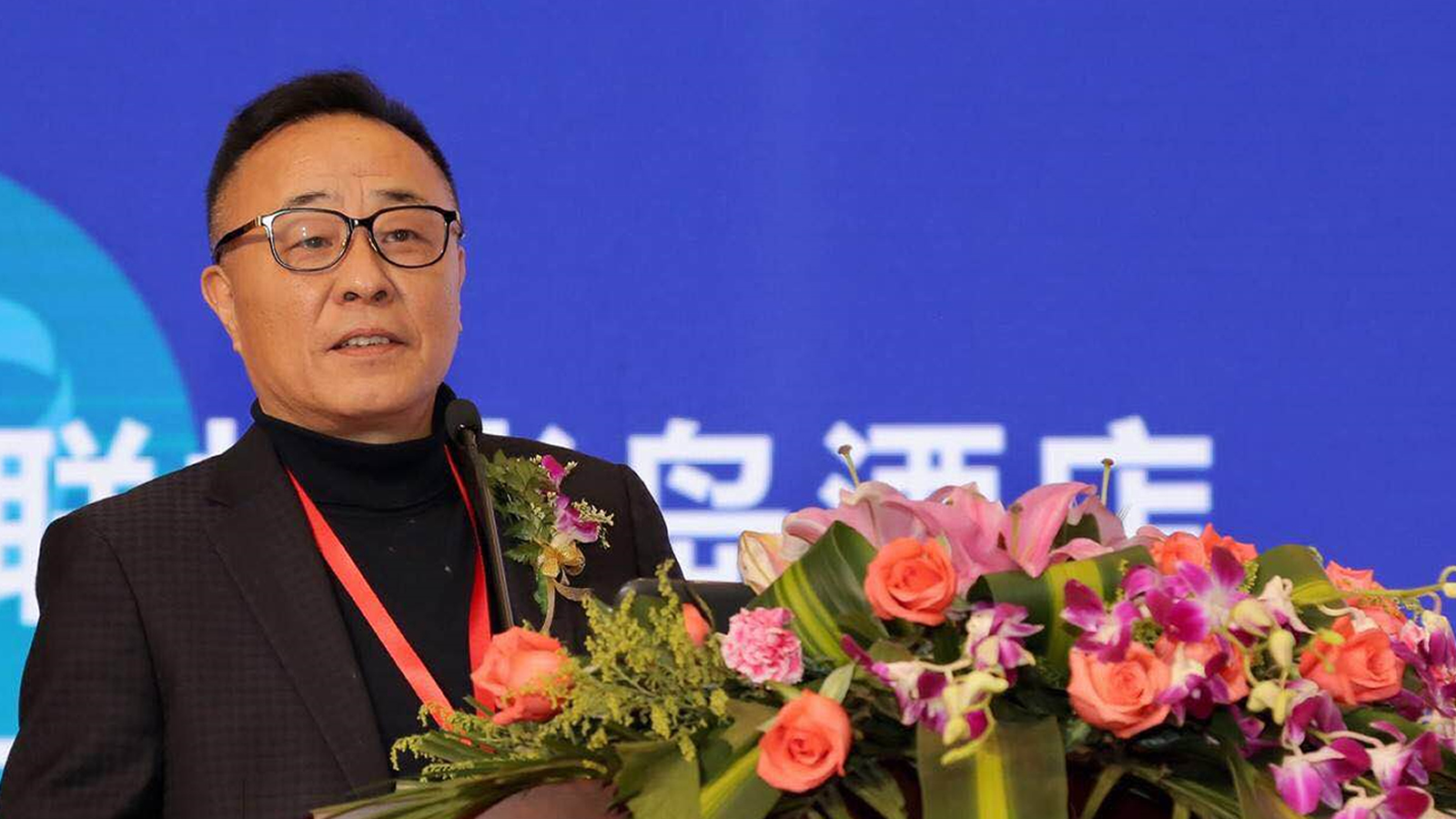 Mr. Gu Ping, Chairman of Nanshan Feed Co., Ltd. of Jiangsu LongLife Group Co., Ltd.

The rapid development of Nanshan Feed Co., Ltd. in the aquatic feed sector in recent years corroborates Dr. Yang Yong's view. Before 2014, Nanshan Feed mainly produced regular aquatic pellet feeds with an annual sales volume of less than 10,000 tons. Chairman Mr. Gu Ping decisively grasped the golden development period of the transformation and upgrading of the aquatic industry, vigorously developed high grade aqua feeds and functional aqua feeds. So far, they have realized the industrial development miracle of 300% growth of aquatic products in 4 years. The sales volume reached 170,000 tons in 2018. In this forum, Mr. Gu Ping unreservedly shared the secrets of Nanshan's growth with all the audients.
Product upgrade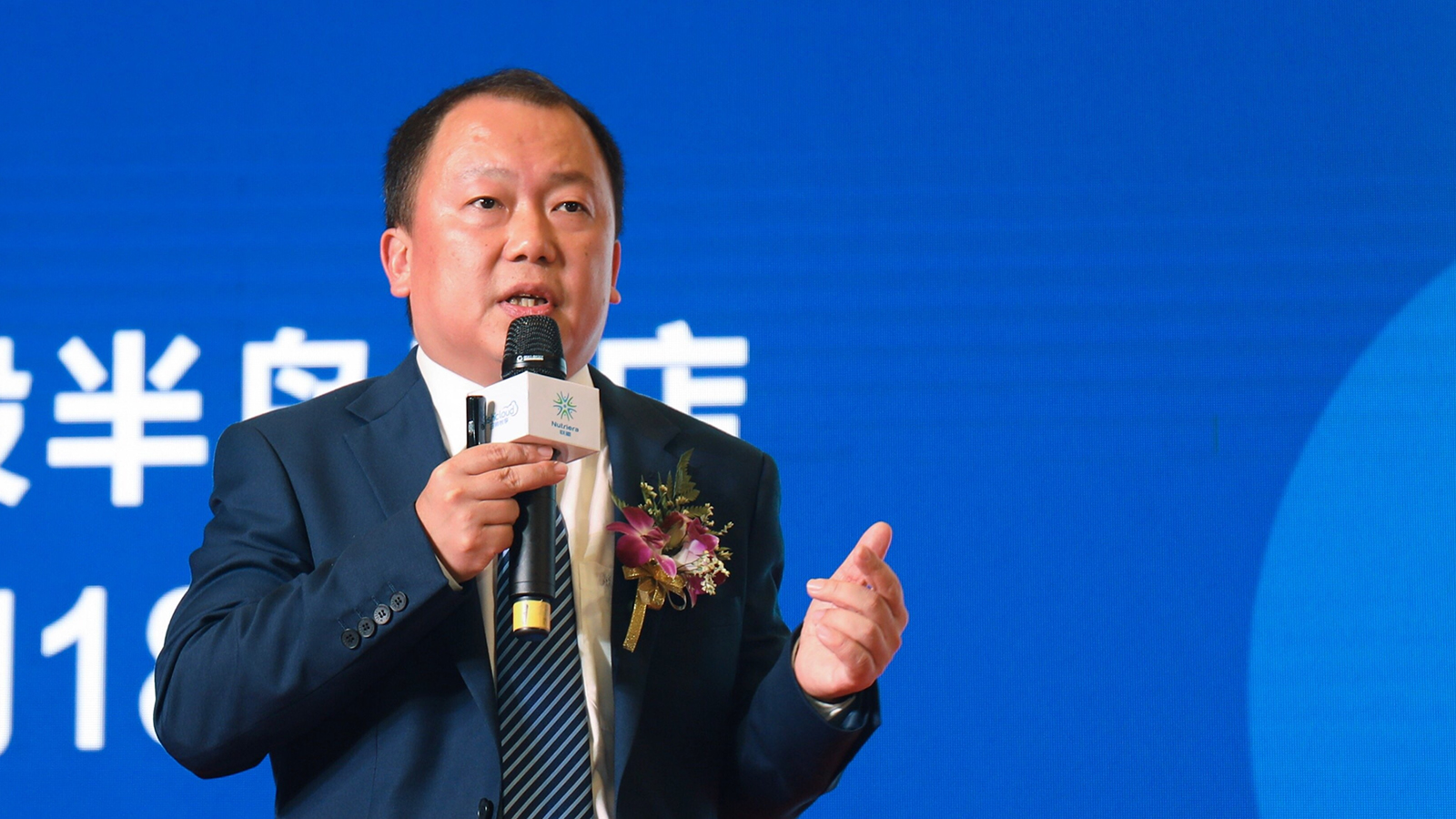 Dr. Zhang Song, Vice Chairman of Nutriera Group elaborated on the most advanced aquaculture functional feed development strategy. The development strategy of functional feed was interpreted from the definition, function, precise positioning and design. The report contains many operable and practical cases, and provided a professional "standardized operation procedure (SOP)" for the development of functional feeds for aquatic feed enterprises.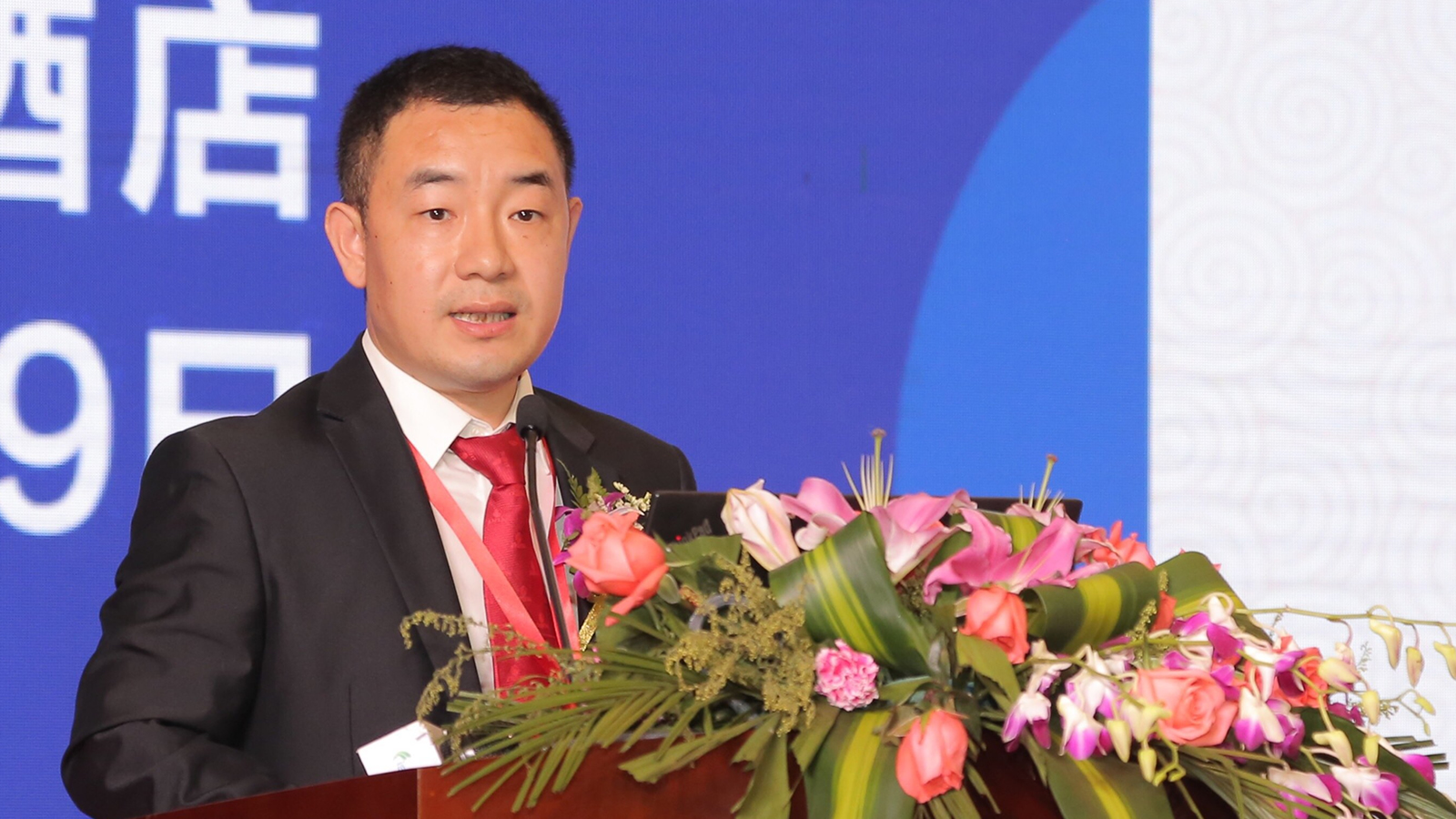 Mr. Wang Pan, Senior Researcher of Dabeinong Aquatic Technology Group, focused on how to create on-fire fermented products, precise market positioning, strong R&D capabilities, differentiated product strength and scientific top-level design are the main reasons for the Dabeinong fermented feed sales volume to break through 2,000MT in the first year.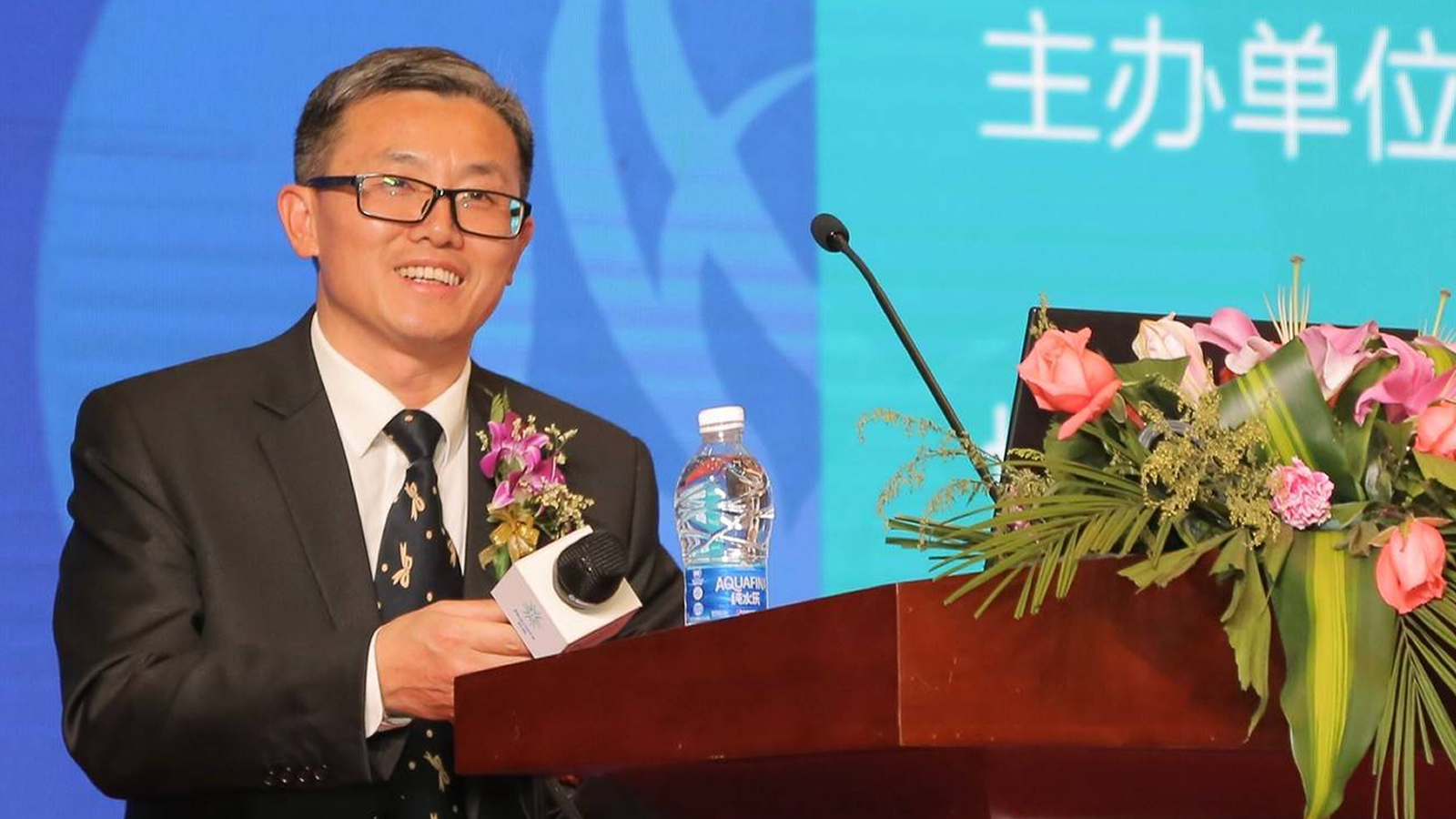 Prof. Zhong Guofang of Shanghai Ocean University gave a thorough lecture on a series of studies on the application of aerobic fermentation of soybean meal with Bacillus sp. in big mouth bass and the vannamei shrimp, provided new scientific data support for the sustainable development of aquatic products.

Mr. Otavio Castro, the Global Director of Phileo-Lesford animal nutrition and health division, pointed out that the yeast cell wall could activate and enhance the animal immune system and improve the anti-stress ability and production performance of fish and shrimp.

Formulation section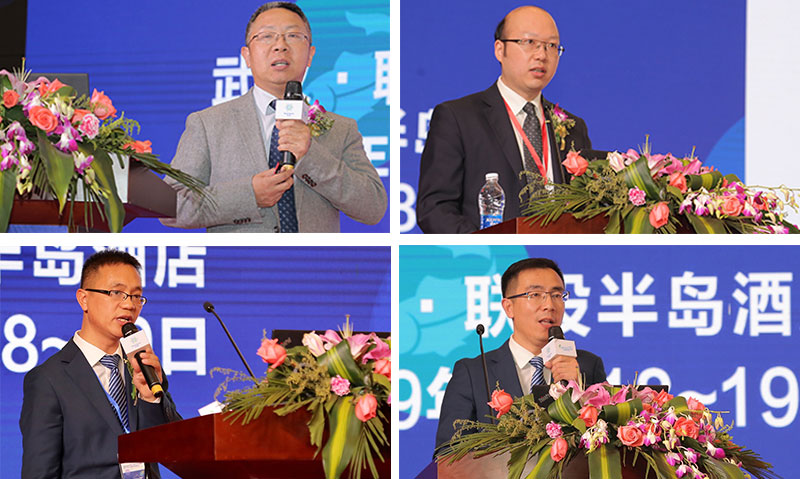 The four reports about formulation and product technology also attracted a lot of interests from the guests. Dr. Wu Jianjun, Wuhan SunHY Biological Co., Ltd introduced the latest progress and effective evaluation of low-protein aquatic feed development from the perspective of precision nutrition. Mr. Zhang Guiyang, chief engineer of Jiangsu FAMSUN Sci-Tech Co., Ltd provided a complete solution from grinding, conditioning, extruding, drying spray coatings and explained how to obtain high-quality aquatic feed with low-starch formula. Mr. Tang Wubin, deputy General Manager of Guandgong Nutriera group, shared a thorough understanding of palatability, liver health problems, body color, growth rate and processing issues for big mouth bass. The report introduced the key points of formula technology, and combined different farming modes in different regions to put forward professional suggestions for big mouth bass feeds development. Technical General Manager of Guandgong Nutriera group Mr. Peng Zhidong introduced the core product design ideas for crayfish which including faster growth, stronger immunity, earlier incubation and feed consumption. At the same time, he also gave some practical formulation suggestions from the selection of high-quality raw materials to process evaluation.

Forum section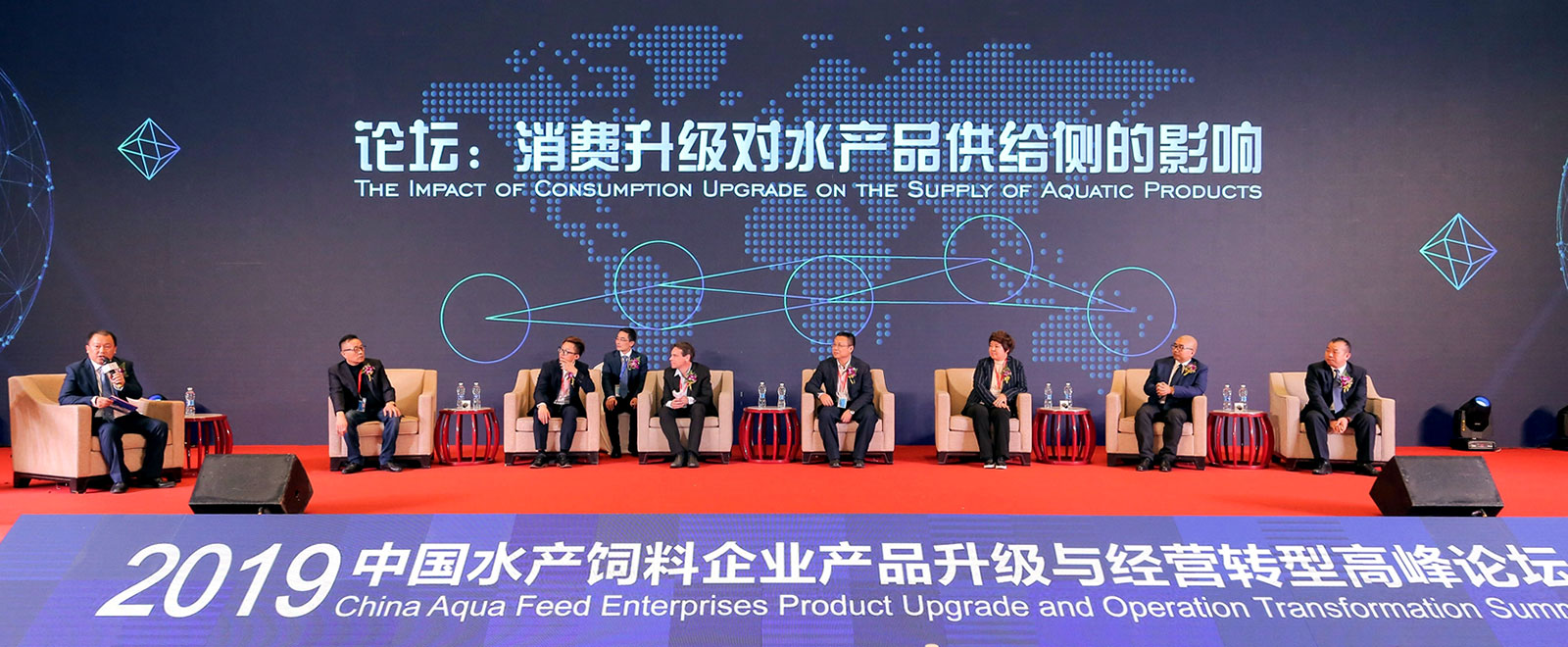 The essence of business is to pay attention to market trends and customer needs. Relevant enterprises in the aquaculture industry chain especially feed enterprises must closely care about the demand of consumers, and adjust product upgrades and business operations accordingly. In the afternoon of March 18th, the organizer also specially organized a theme forum on "The Impact of Consumption Upgrade on the Supply Side of Aquatic Products". The forum's experts conducted in-depth analysis and heated discussions on the current situations and trends of aquatic product consumption, the development prospects of pangasius fish in China, and suggestions for aqua feed enterprises.

The grand occasion of this conference was unprecedented, and had a huge impact on the industry. It not only attracted reporters from mainstream media, but also news media such as Hubei TV and Guangdong TV.
2019 will be an extremely difficult year for China aqua feed industry. The whole industry is facing tremendous pressure. The success of this summit has clearly defined the direction and confidence to the industry. Many participants gave high praise to the design of the report theme and the wonderful speeches of the reporters. They all said that they will actively promote product upgrades and operation transformation after returning to their own markets. Some overseas guests also said that through this summit, they felt the fierce competition in the Chinese market and the vitality of China aquatic products. The future aquatic products market is globally integrated, and Chinese experience and wisdom will be a strong reference for overseas enterprises.
Nutriera has been committed to serving and leading the healthy development of the industry as well as ensuring the healthy & safe production of aquatic products. In the future, it will continue to actively organize more companies to exchange their ideas to promote the sharing of wisdom in the global aquaculture industry and strive for the production of safe, nutritious and healthy aquatic products.