Nutriera Symposium on Aquatic Feed Technology - Tianjin
Time: March 17-18, 2017
Location: Tianjin Ruiyuan New Century Hotel
Highlights: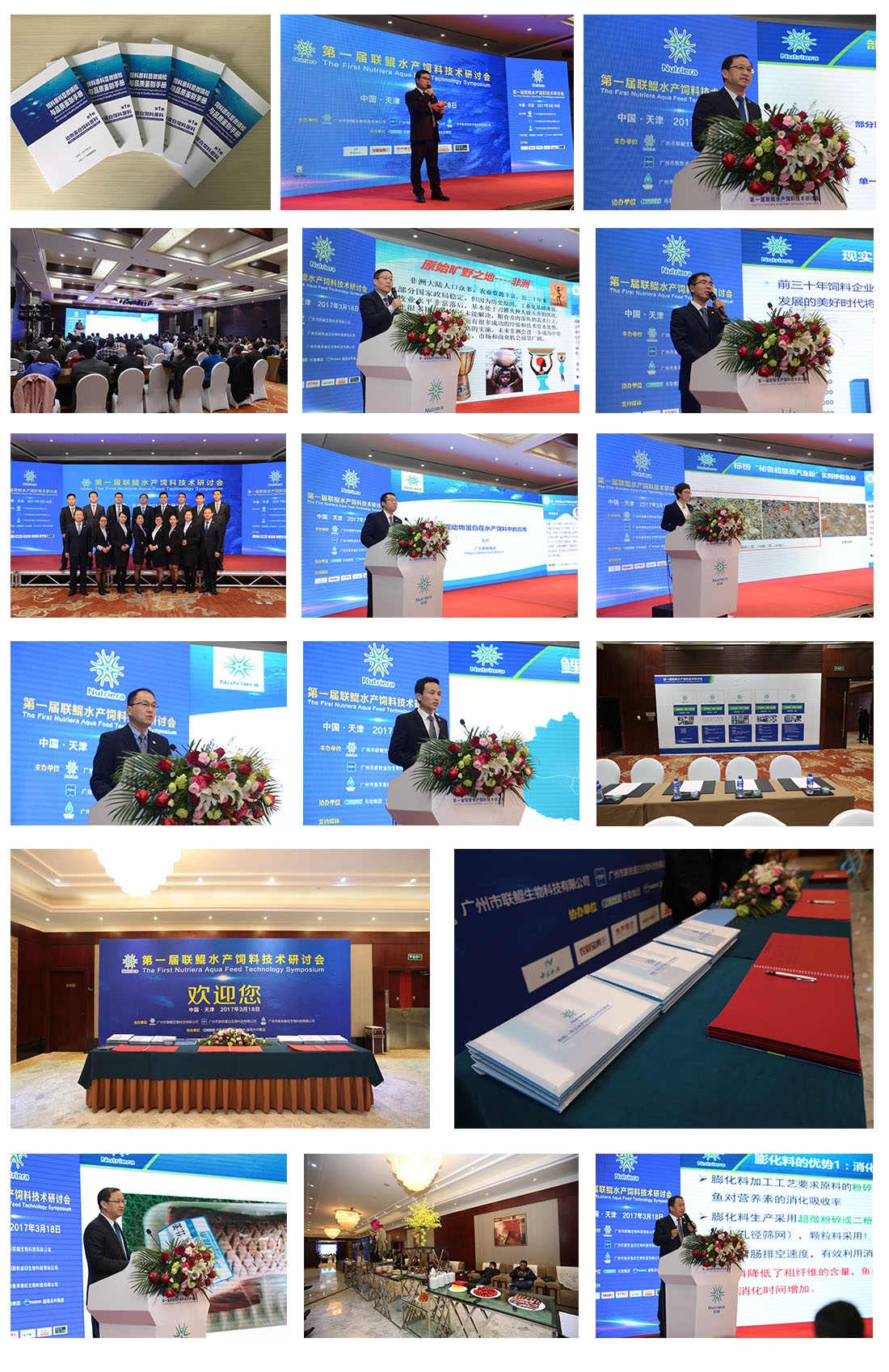 ---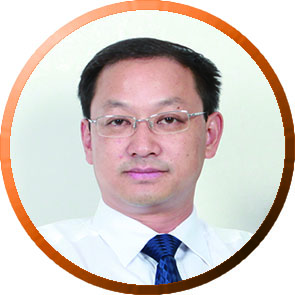 Building four core competencies of small and medium-sized aquafeed enterprises
Abstract: In recent years, the competition of aquafeed industry has been increasingly fierce. Big groups become bigger while many enterprises disappear for lacking of competencies, but we also noticed that numbers of small companies which focus on particular areas emerge, and some of them even become the dominated companies in their local areas.
With limited resources, how to build core competitive power by cooperating product power, brand power, service power and other competition power?
In this report, the speaker will bring you a brand-new idea regarding above doubt, with his profound theory and rich practical experiences and successful cases.
Guest Speaker: Dr. Yang Yong, President of Guangdong Nutriera Group.
---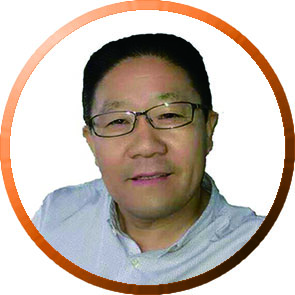 Present status and prospects of agriculture and animal husbandry industry in Nigeria
Abstract: Africa has an enormous population and abundant agricultural resources, and most countries have political stability over the 20 years. But due to historical reasons, the industrial base is weak and the agriculture and animal husbandry level is very backward. In this situation, most countries still are facing subsistence problems, and the demand for food is huge. Under the "One Belt and One Road" strategic policy of Chinese government, with the advantages of many years' successful experiences and resources, Chinese farming and animal husbandry enterprises will enter Africa market in big ways, thus will make Africa a new capital chasing world, market and business opportunities are promising.
Guest Speaker: Feng GuoMing, President of Tangshan Zhongtianqin Feed Co., Ltd
---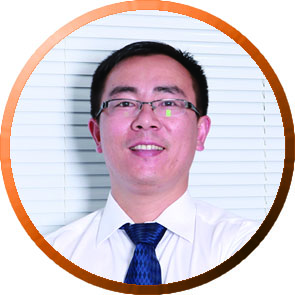 Farm-end services — The new core competitiveness of aqua-feed enterprises
Abstract: Does good quality feed means good market performance? Does good market performance means good feed performance? Farm-end services are absolutely necessary during the whole marketing process, and the service powder building have been regarded as a strategic highlight in some level.
With the situation of intensive competition and more detailed work division, aqua-feed companies service power which is the core competitiveness should also advance with the times, to support the companies who are planing to transform standing out in the competition.
By some cases, the speaker will explain how to build up service power with profound theories.
Guest Speaker: Peng ZhiDong, Technical General Manager of Guangdong Nutriera Group
Report link:http://www.fishcloud.com.cn/cv-635005.html
---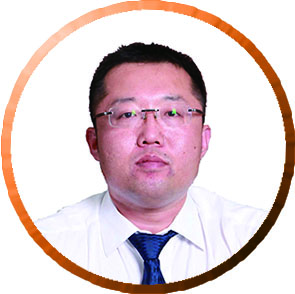 Application of alternative animal protein source in aqua feed
Abstract: The structure of worldwide animal protein source has changed a lot these years. And the world supply volume, producers, production technology and application all have been changing. Why not know these alternative animal protein sources initiatively instead of waiting and being forced to accept? Speaker will share cases about using alternative animal protein sources in aqua feed, and analyze the value of different animal protein individually.
Guest speaker: Wang Xin, General Manager of Guangzhou MVPro biotechnology Co., Ltd.
Report link:http://www.fishcloud.com.cn/cv-909728.html
---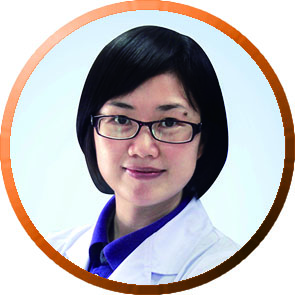 Quality identification of animal protein source used in aquafeed
Abstract: As the price of fish meal is sustainable high, to cut down the cost, aquafeed companies have to replace mainstream fish meal by non-mainstream fish meal and other animal protein sources.
To control animal protein sources quality, aquafeed enterprises spend a great deal of money to do detection. But in fact, the raw material adulteration still happen frequently and become more indiscoverable. If the adulterate raw materials is used in feed unintendedly, it not only influence the feed quality, but may cause huge economic loss to aquafeed company.
This report explains how to efficiently identify animal protein sources quality to ensure the first lifeline safety of aquafeed enterprises.
Guest Speaker: He Fen, Director of Quality Control of Guangdong Nutriera Group.
---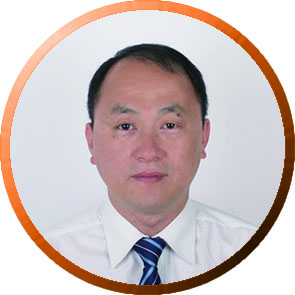 Who is responsible for shrimp culture?
Abstract: After many years of fast developing, Vannamei farming has been going through a tough developing "down-time" stage since the year of 2010, and yet not showing any opportunities till now. Which part go wrong among hatchery, farming and feed?
Facing the complicated and confusing industry developing situation, how can shrimp feed enterprises breakthrough and create competitive advantages? Is extension of industrial chain an ideal business model?
The speaker will share his many years' experiences on hatchery, feed and farming, to inspire shrimp feed companies how to break through the tough situation.
Guest Speaker: Zhang Taizhuo, Technical General Manager of Guangdong Nutriera Group
Report link: http://www.fishcloud.com.cn/cv-512058.html
---
Key technical points of feed formulations for Chinese common carp
Abstract: Common carp is the most widely farmed species in China, but its price has been at a low level in the past few years. farmers raised extremely requirement on feed price and quality. Due to the prices of feed raw materials increase continually, which makes feed enterprises suffer great pressure for development, and the price margins reduce severely. Thus how to balance feed formulation cost and performance by scientifically using varieties of raw materials is predominant.
Guest Speaker: Liu LuJian, Technical Manager of Guangdong Nutriera Group
Report link:http://www.fishcloud.com.cn/cv-173081.html
---
New breakthrough of extruded feed formulation technology of grass carp
Abstract: Extruded floating feed for grass carp as a superstar feed, is becoming more and more popular among aquafeed enterprises, but a series of health problems of fish caused by extruded floating feed like fatty abdomen, weak vitality and intolerance of transportation are troubling all aquafeed companies.
How to solve those problems through feed technical aspects?
To develop efficient and safe technical solutions is eternal objective for aquaculture industry.
Guest Speaker: Dr. Zhang Song, Vice President of Guangdong Nutriera Group
Report link:http://www.fishcloud.com.cn/cv-381910.html
---